BiP Lifeline Promotion
No data? No worries! Free messaging for Digicel customers with BiP!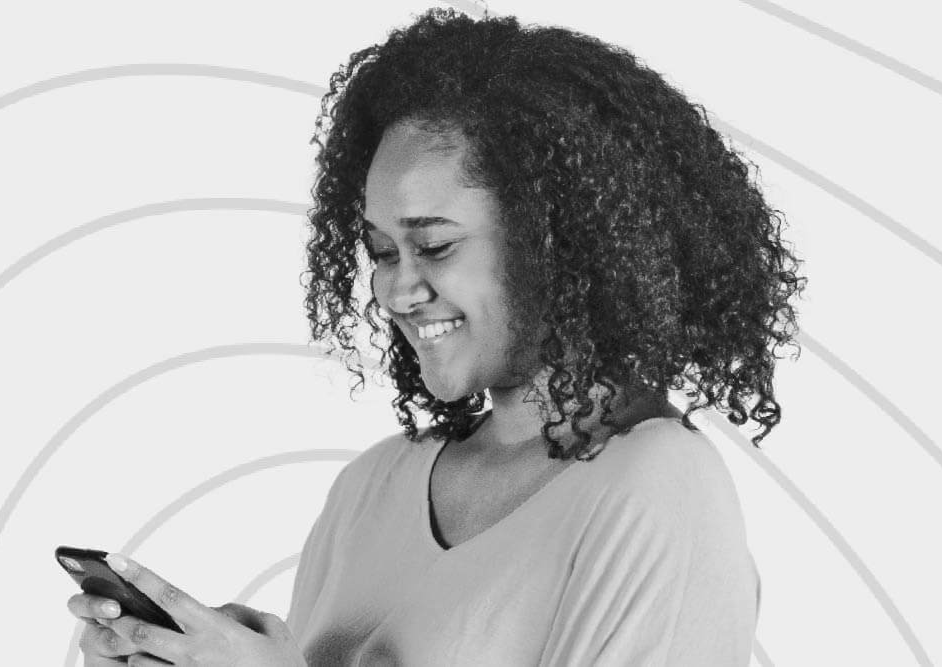 Promotion Details
The Lifeline allows Digicel customers to send and receive BiP messages for Free. This means that you do not need a data bundle or credit to be able to send messages.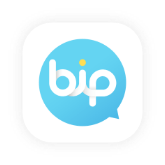 1.    When does the Promotion start and end?

The Promotion is valid from 1st June 2021 and is ongoing (the "Promotional Period"). 

2.    Can I take part in the Promotion?

Anyone who has downloaded the App, resides in the Fiji Islands and has an active BiP account may participate in the Promotion.

Exclusions

The following persons take part in the promotion:

 a) Any person who, does not have a Digicel SIM

 

4.    How does the Promotion work?

A customer will have unlimited use of Bip messaging, even when a data bundle is depleted and without any credit.

5.    Are BIP video and voice calls also free?

Video and Voice calls are not free and will be charged from data bundles upon use.
Digicel is offering you simply more through the Bip Lifeline promotion (the "Promotion"), by providing all BiP subscribers with the ability to send and receive messages on Bip for Free.  

These Frequently Asked Questions ("FAQs") and Terms and Conditions (the "Terms") apply to you and govern your participation in the Promotion for chances to win cash prizes on the BiP mobile application (the "App"). You should read these FAQs and Terms carefully before participating in the Promotion.

"We" or "us" means  Digicel (Fiji) PTE Limited, a company registered under the laws of the Fiji Islands with registered offices at Digicel House, 5 Vuna Road, Nabua, Suva, Fiji Islands. References to "we", "our" and "us" in these Terms also includes our subsidiaries and affiliates ("Affiliates") from time to time.

"I" or "you" means the person accessing or using the App to participate in the Promotion (and "my" and "your" shall have the same meaning).

By participating in the Promotion on the App, you agree to be bound by these Terms.

These Terms are in addition to the BiP Terms of Use and Privacy Policy which you can access via the App.

If you do not agree to or accept any of these Terms, or if you are under the age of eighteen (18), you should stop participating in the Promotion immediately. 

Additional Terms and Conditions

A. This Promotion is offered for your personal use and not for commercial use and you agree not to sell any prizes claimed through this Promotion.

B. You are required to use a compatible smartphone to run the App and participate in the Promotion. A compatible smartphone is an Android (OS 4.0 or higher) or Apple (iOS 2.0 or higher) smartphone.

C. We reserve the right to disqualify you or terminate this offer if, in our sole opinion, the Promotion is being abused, whether on a commercial basis or otherwise, general abuse deemed as an attempt to undermine the integrity of our services.

D. You are solely responsible for all associated fees and costs incurred by you for connectivity and data usage in relation to your use of the App. 

E. Please note that once roaming, you will not be able to participate in the Promotion.\

F. We reserve the right to modify, extend or discontinue (permanently or temporarily), this Promotion being offered to you, at our discretion.

G. We reserve the right to, at any time, with or without notice, vary or cancel the terms and conditions of this Promotion. In the event of us giving notice to you of any such changes to or cancellation of the Promotion, it shall suffice for us to give you notice via messages to your handset/device or to post such notification on the Digicel website or the App. Any such notification shall be effective immediately or as of the date referred to in such notifications.

H. Any personal data relating to you will be used solely for the purposes of this Promotion by Digicel and/or by any agent appointed by us to assist with running the Promotion on our behalf and will not be disclosed to a third party for any other purpose without your prior consent. By entering this Promotion, you consent to the use of your personal data by Digicel and/or any agent appointed by it to assist with running the Promotion for the purposes of administration of the Promotion (including publishing your full name and county and/or disclosing it to third parties on request if you are a winner) and any other purposes to which you have consented. To see our Privacy Policy visit: www.digicelgroup.com.

I. Except in the event of its negligence, neither Digicel, nor any other person or party associated with the Promotion, their associated companies, agents, contractors and sponsors or any of its personnel involved in the Promotion, shall be liable whatsoever for any loss or damage incurred or suffered, death or personal injury suffered or sustained, or costs incurred, arising from either participation in the Promotion or from claiming or collecting any reward.

J. For customer support, or to report a problem or send us your feedback, please visit the "Support" or "Help" option on the App.