Tourist SIM Plans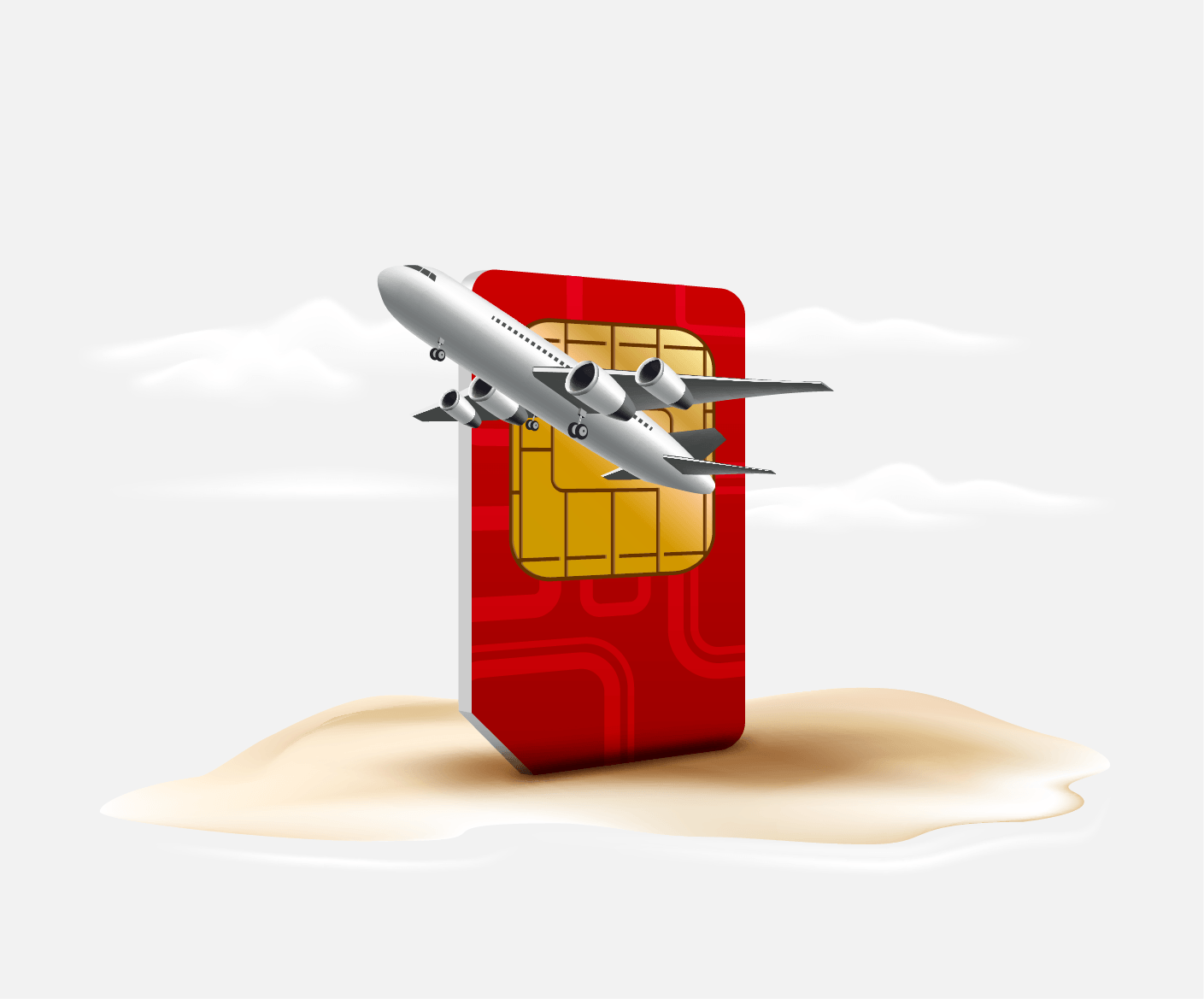 Details
Our Tourists to have the best experience with us and be a part of the Digicel Family. To qualify for Traveler Plan Promotions, you will need to purchase a tourist SIM pack from our Nadi Airport Store and Top Up by FJ$10, FJ$15 or FJ$30 to receive the Traveler Bundles. The offer starts from 1 December 2021.
Plans
| Name | Price | Data | Off-Net (Inkk,Vodafone,TFL) and Band 1 Countries | On-Net Voice and SMS | Validity |
| --- | --- | --- | --- | --- | --- |
| Free Traveler | $FJD 0 | 3GB | - | - | 48 hrs |
| Traveler 20 | $FJD 20 | 75GB | 30 Minutes | Unlimited Calls | 7 days |
| Traveler 35 | $FJD 35 | 175GB | 60 Minutes | Unlimited Calls/ SMS | 15 days |
| Traveler 50 | $FJD 50 | 225GB | 200 Minutes | Unlimited Calls / SMS | 30 days |
1.    Am I allowed to purchase any All In Jolly/Prime plans upon exhausting my Tourist Plan?

No, tourists can only repurchase Traveler 10, Traveler 15 and Traveler 30.

2.    Will my plan auto-renew?

No, the Tourists SIM Plans will not auto-renew. Customers will need to Top Up and the plan will be attached to their MSISDNS.

3.    How do I check my data balance?

Your data balance will be shown on My Digicel App.

4.    Will I get Bonus Data on the Tourist SIM Plans?

No, there is no bonus data for any of the Traveler Tourists Plans.

5.    Does all the Traveler Tourists come with Unlimited On net Calls and SMS?

No, only Traveler 30 comes with Unlimited Digicel to Digicel Calls and SMS.

6.    Will I be able to make International Calls with my Traveler Plans?

Only Traveler 30 has the Voice and SMS Bundle included to make International Calls and send SMS (BAND 1 Countries and Inkk, Vodafone, TFL).

7.    Where can I get myself a Digicel Prepaid SIM?

You can get a Digicel SIM from your nearest Digicel Retail Store. This promotion is only for Tourist SIM Priceplans.

8.    Where can I get myself a Tourist SIM?

This can be only purchased from our Nadi Airport Store.

9.    Does my Traveler Plan include Data/Minutes Rollover?

None of the traveler plans has rollover on data, voice or minutes.

10.    If I have an existing Digicel Prepaid SIM, will I be able to purchase the Traveler Plans on the same SIM.

No, Traveler Plans are only for tourists SIMs therefore the traveler plans/bundles will not attach on the Digicel Prepaid SIM.
For Digicel Tourist SIMs only.

A Tourist can repurchase a plan multiple times.

Traveler plans are only valid for 3 days, 7 days and 30 days as stated above.

Traveler 10 and Traveler 15 only comes with data.

Traveler 30 is inclusive of Data, Voice (60 minutes Off-Net), SMS (60 SMS) for (Inkk, Vodafone, TFL, Australia, New Zealand, USA, Canada, china, South Korea, India and UK, Japan, Malaysia) and Unlimited On-net Calls and SMS to Digicel Numbers in Fiji.

None of the Tourists plan comes with Bonus Data.

No rollover on Data or Minutes.

Plan will not auto-renew.

Tourists will receive data/plan upon topping up the sim.

Upon exhausting the data before expiry, tourists can repurchase the plans again.

Tourists can top-up the SIMs via Flex Cards, Telepin Top Up, EVD Vouchers and SMS Banking.

Out of Bundle rate will be charged as $0.05 per mb.

Calls and SMS to other international/Inkk, Vodafone, TFL destinations (that is not included in the Traveler Plans) will be charged from the purchased credit.

Digicel's Fair Usage Policy and Standard FLEX Card Terms & Conditions apply to this offer and can be found on our website. Visit www.digicelfiji.com for more information.