ENJOY 10% CASH BACK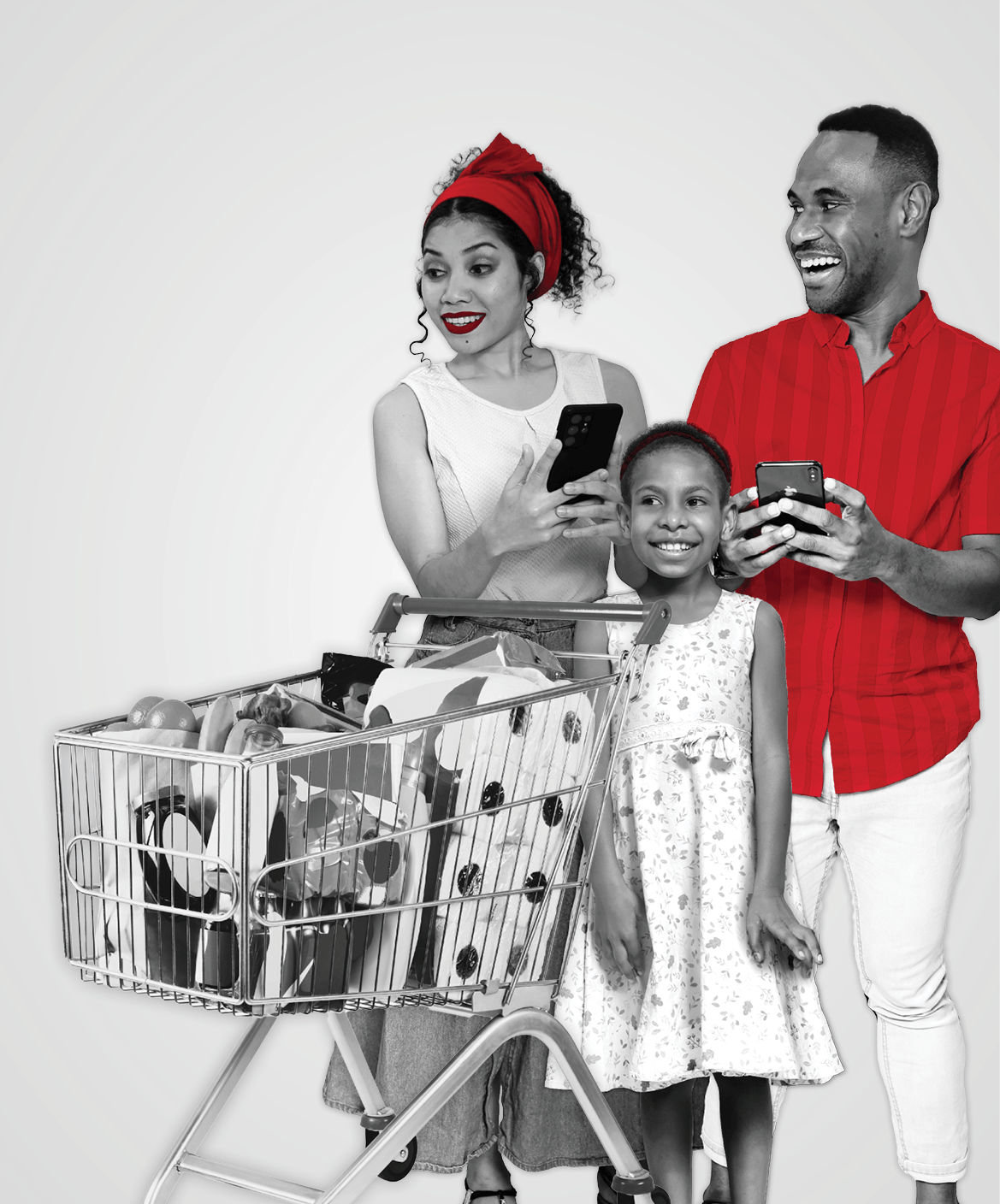 Merchant Payment Cash-back Promotion
Dial *888# and pay with CellMoni
A. Merchant Payment Cash Back Promotion

1. What is this promotion about?

The promotion is about CellMoni customers having a percentage of their spent money returned to their mobile wallets when the customer uses CellMoni.

The percentage applicable for the cash return [i.e., cash back] is 10% of the total purchase amount.

The customer receives the 10% cash back instantly into their wallet.

The cash back amount will be credited to their wallet upon every successful transaction.

2. Who is eligible for this promotion?

All CellMoni customers who are eligible for this promotion, except Agents and Corporate wallet holders who cannot use the merchant payment service.

Merchants can only receive payments and not make payments to other merchants.

Merchants do not qualify to participate in the 10% cash back promotion.

3. How can I take part in this promotion?

You must be a registered CellMoni Customer and use your CellMoni wallet to pay for goods and services.

The maximum payable amount, however, is K25.

For Example:

Use Case #1: If the payment amount is K50, the payer will receive K5 into their CellMoni wallet.

Use Case #2: If the payment amount is K300, the payer will receive K25. 10% of K300 is K30 however, the maximum payable amount is K25.

4. How many times can I participate in the promotion and get 10% cash back?

A customer is entitled to receive cash back only on the first 3 transactions of the day for a maximum of K75 per day (3x K25).

5. After I receive the cash back, what do I do with it?

You can use it to purchase other available services available on CellMoni.

Send moni to another CellMoni wallet.

Withdraw cash through CellMoni Agents

Purchase Digicel top-up or bundles

Purchase Easipay

Transfer, contribute savings or make loan repayments to your Mibank or Women Microbank [Mama Bank] account

Contribute to savings with Nasfund Superannuation

There is no restriction on the use of cash back amount.

6. How will I know if I have received my cash back?

You will receive an SMS from 888 confirming the transaction.

Check your balance to confirm the value you have received by dialing *888# and follow the prompts or by dialing *888*0*PIN# send.

7. How will this promotion be made known to customers?

Promotion notice is currently being advertised though SMS alerts and calls.

You will also see advertisements throughout the shops, newspapers, radio, TV and social media.

8. How long is this promotion on for?

This promotion will run from 25th May 2023 to 30th September 2023. Customers will be informed if there is an extension.

B. Merchant Payment Overview

1. What is Merchant Payment through CellMoni?

Merchant Payment is a payment method for the sale of goods and/or services.

Just like customers use cash or bank cards to make payments, they can now use their CellMoni wallet to pay at these retailers/shops.

2. What is a Merchant and how are merchants identified as a CellMoni Merchant?

A CellMoni merchant is a retailer (shopkeeper) who accepts CellMoni as a payment method for their sale of goods and/or services.

A CellMoni Merchant will be identified with a poster or a sign showing 'CellMoni Accepted Here' which will also contain an assigned Merchant ID that the customer will use when making their payment.

An updated list of Merchants accepting CellMoni will be available on our website and flyers or alternatively, customers can call 888 to obtain this.

3. How can I pay a merchant using CellMoni?

To pay with CellMoni, you should be an active CellMoni customer with funds available in your wallet and then follow below steps:

1. Dial *888#

2. Choose option 4. Payments

3. Choose option 2. Pay Merchants

4. Enter Merchant ID – (5 Digit displayed at the Merchant checkout counter)

5. Enter Amount of shopping in Kina & Toea

6. Review the payment details and confirm by entering your PIN

5. Enter Amount in Kina (Minimum K15)

7. Enter Pin to confirm.

The Payer and the Merchant will get an SMS containing the details of the payment.

Customer can also deposit cash into your CellMoni wallet and then proceed to do your shopping then make your payment using CellMoni to receive the 10% cash back.

4. Is there a fee charged when I pay with CellMoni?

No. There is no service fee applied when you pay the merchant with CellMoni from your mobile wallet.

C. CellMoni overview

1. What is CellMoni?

CellMoni converts your cash into electronic money and turns your cell phone into a mobile wallet.

Customers with CellMoni wallet can easily and conveniently send, receive cash, save money, buy and pay just by using their cellphone.

2. What services are available on my CellMoni Wallet?

Through your CellMoni Wallet, you will have the following services available.

Send Moni: Domestic Money Transfer to another CellMoni Customer.

Top-up Services : Add Airtime to prepaid number, or buy Data Bundle, buy Digicel TV plan or buy EasiPAY.

Withdraw Moni : Convert your CellMoni e-value into Cash at an Authorized CellMoni Agent

Pay Bills: Pay Post-paid Bills or Invoices

Payments: Pay for Goods and Services at a Merchant

Wallet to Bank: Transfer from CellMoni to MiBank or Mama bank

3. How can I activate my CellMoni Wallet?

Simple, just dial *888# for a registered Digicel number and you will be asked to sign up for a wallet. A default PIN would be provided on the SMS received upon sign up.

You will be requested to personalize your PIN to secure your wallet.

4. How to deposit money to my CellMoni wallet?

You have to visit an Authorized CellMoni Agent or Digicel Store to load money into your CellMoni wallet.

You will only provide your CellMoni wallet number which is your phone number, hand the cash to deposit to your CellMoni and the exact same value will be credited to your CellMoni.

An SMS will be sent to your number to confirm that the transaction is successful. You can check your balance to confirm the deposit. Deposit is free.
Please feel free to contact our customer care on 888 or by email to cellmoni.customercare@digicelpacific.com for additional information or assistance.