10 Data for only K10
Get 3 times more data for the same price to enjoy all the apps you love!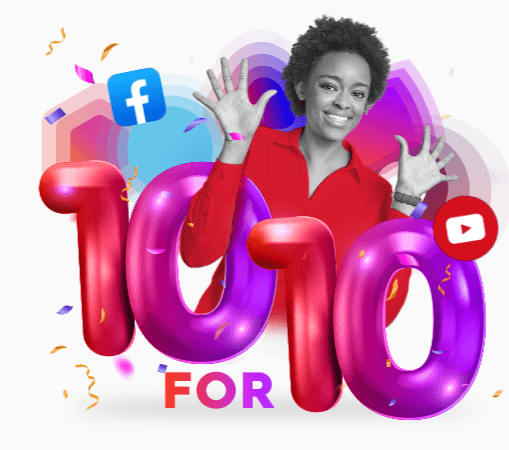 Promotion Details
Activate your data bundle on the MyDigicel App or dial *675# - select option 2 - Bikpla Data (6am-6pm) - select 10 for 10, KIO
1. What is this about?

Digicel is offering a new data plan for 10GB for only K10 between 6AM - 6PM.

2. When does the offer start?

Offer starts 21st October 2021 ( from 06:00:00hrs - 17:59:59hrs ) daily.

3. How do I get this new offer?

You can activate this plan through *675# or MyDigicel App as below:

Steps using *675#:

Dial *675# menu and select Data Plans.

Choose Bikpla Plans (6am-6pm).

Select K10 for 10GB Plan to activate the plan.

Steps using MyDigicel App:

Open MyDigicel App to Plans & Bundles menu.

Select Available Plans.

Click on Bikpla Data for the K10 for 10GB plan.

Activate the Plan to proceed and await SMS notification to confirm purchase. 

4. How will I know if I have successfully purchase this new data plan?

You will receive an SMS confirmation message from +400.

5. Who is eligible for this offer?

Digicel Prepaid users only.

6. How do I check my balance?

You can check your data balance in MyDigicel App or dial *130#.

7. What is the validity for this plan?

This Plan is valid for 12 hours and is usable only between 6am - 6pm of the same day. 

8. Will the 10GB bundle still be valid for use tomorrow between 6AM - 6PM if I buy it today before 12PM?

No, the Plan is only valid for 12 hours, so if you purchased it anytime today between 6am - 6pm then it will expire at 6pm the same day. 

9. Are these plans available for data gifting?

No, gifting is not available.

10. Will any unused data from these bundles rollover?

No, these plans do not roll over. 

11. Will these plans auto renew?

No, auto renewal is not included.