MAKING WISHES COME TRUE THIS CHRISTMAS
With Mega Prizes & Loads Moa Cash!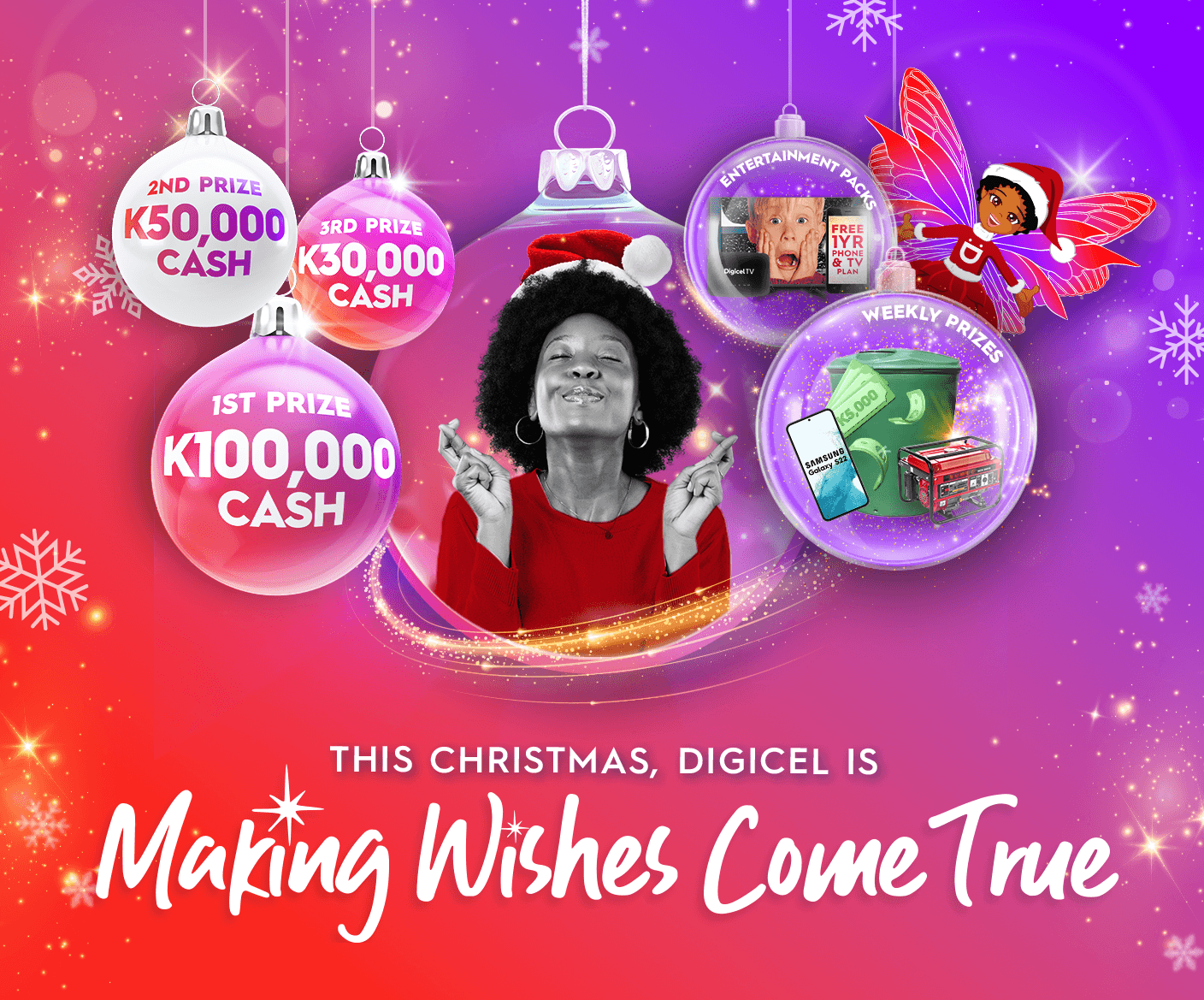 Digicel will be making its customers wishes come true with grand cash prizes, weekly and daily prizes in its 2023 Christmas Promotion.
ENJOY 100GB FREE DATA ON ALL SAMSUNG SMARTPHONES
Get yours at a Digicel Store today for your chance to WIN Mega Prizes & Loads Moa Cash!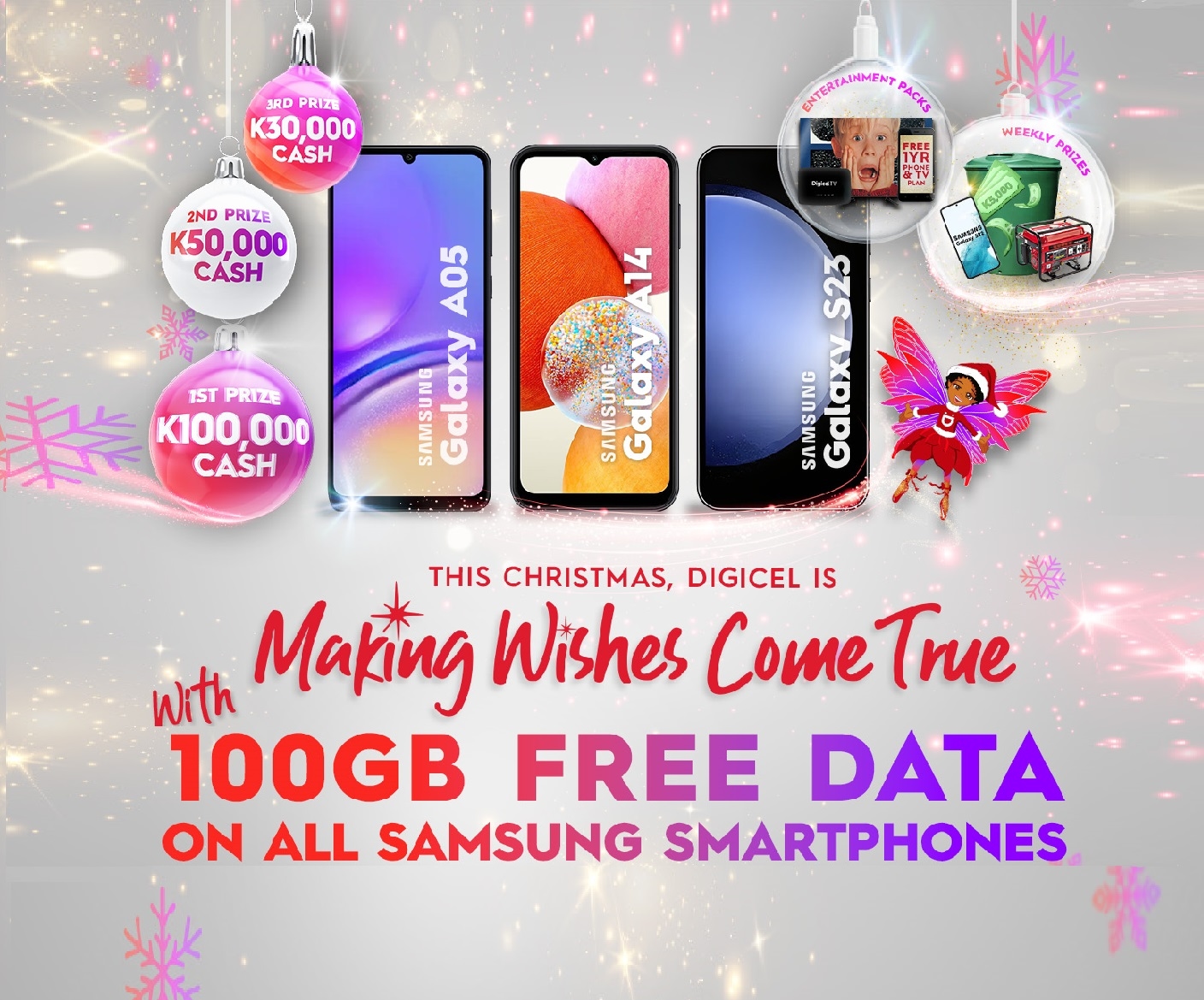 ENJOY 50GB DATA & 60 MINS FREE TALK
When you buy a Wowi 4G LTE Extreme Smartphone for only K99.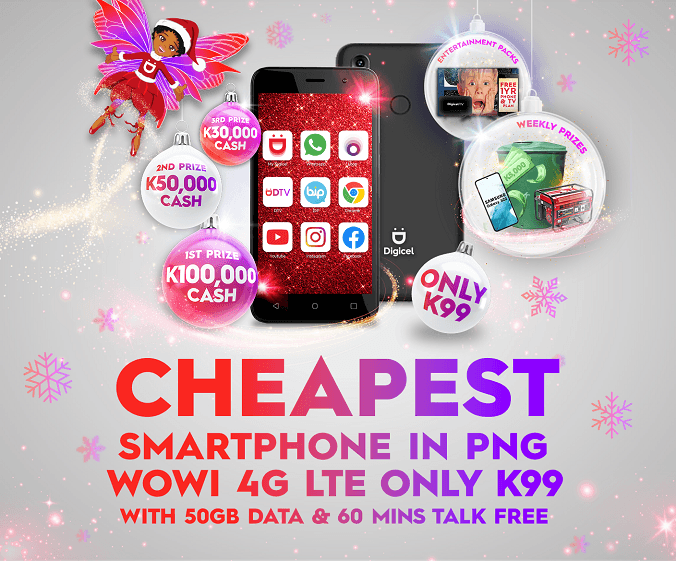 FREE STREAMING THIS CHRISTMAS
When you buy 7 or 30 Day Data Plan, enjoy FREE DigicelTV App Premium Plan.