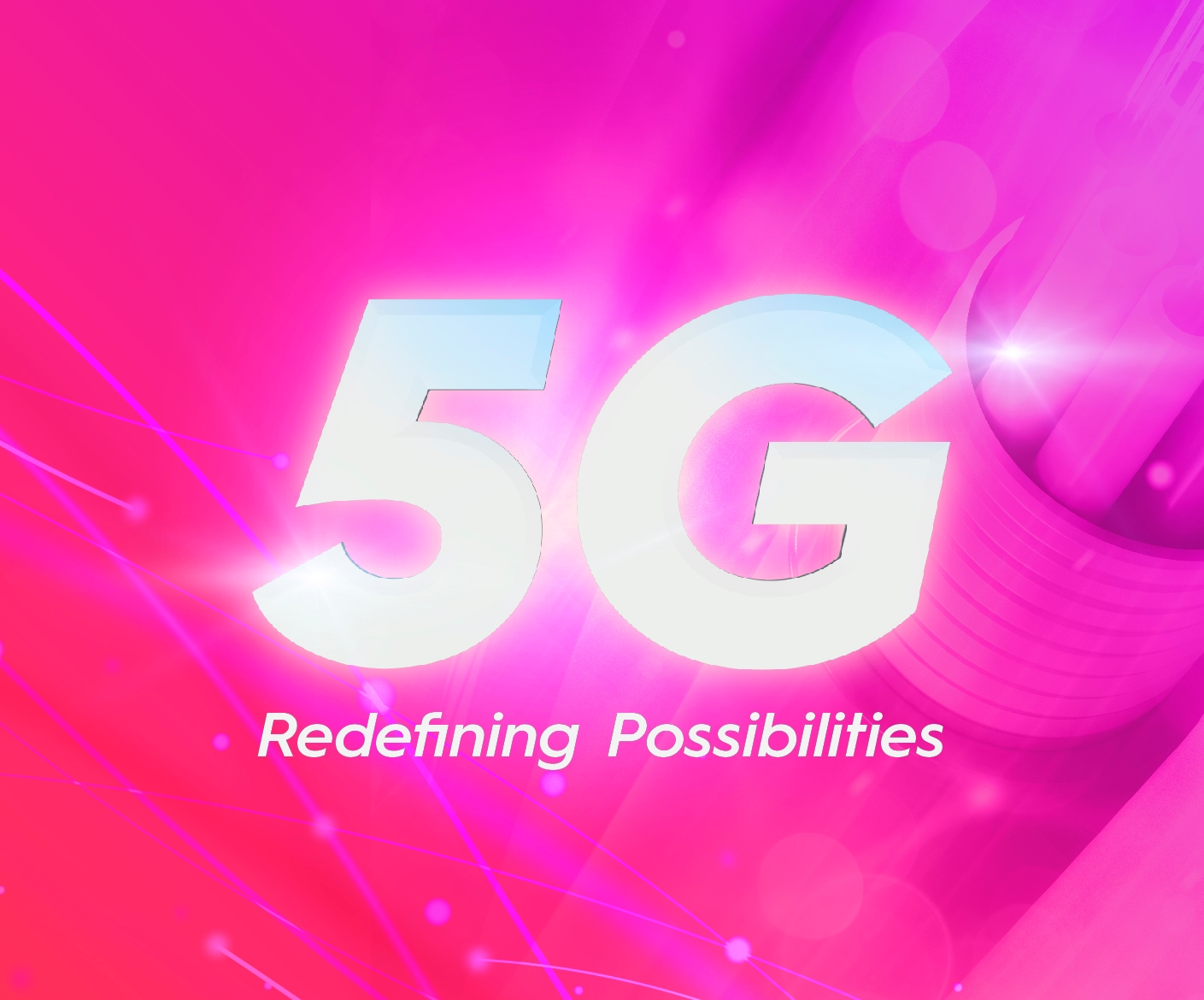 Redefining Possibilities - Digicel Fiji is the FIRST telecommunications provider in Fiji to launch 5G Testing.

Digicel Fiji officially received a license in Fiji to test 5G technology on 17th April from the Ministry of Communications. 5G testing commences. Following testing, Digicel will work with the Government and our partners on a deployment plan.
5G stands for the fifth generation and is the next major wave of mobile network technology.

 
Currently, we are just testing 5G and we have not finalised a deployment plan.
We expect when we do deploy 5G we will offer a number of options for customers. 5G won't be for everyone. That said we are also looking to expand and upgrade some of our existing network, this is still in the planning phase so more information will follow in due course.
3G and 4G are not disappearing anytime soon.
4G made it possible for us to stream and download on the go. 5G builds on this capability and takes it further. But 5G will do more than just improve our mobile phone experience.

The increased capacity and lower latency of 5G have the potential to revolutionise the way we live – enabling technologies like smart cities and remote monitoring.
5G and Wi-Fi are different technologies. They will complement each other.
Yes. Multiple scientific studies have been conducted to evaluate the safety of 5G, and regulatory agencies such as the World Health Organization (WHO), the International Commission for Non-Ionizing Radiation Protection (ICNIRP), the Australian Radiation Protection and Nuclear Safety Agency (ARPANSA) and the Federal Communications Commission (FCC) have stated that 5G is safe.

 

In neighbouring countries (Australia & New Zealand) with 5G, EME testing (Electromagnetic Emissions testing) has been completed and it was found that the EME levels were similar to 3G, 4G and Wi-Fi. The EME levels measured were found to be well below the safety limits, and in many cases over a thousand times lower.

 

We will continue to work with the relevant bodies and authorities to ensure that the technology remains safe. Further info can be found here: 5G, electromagnetic energy and your health: here are the facts (telstra.com.au) And here: 5G, Small Cells and Electromagnetic Energy (EME) Fact Sheet (telstra.com.au)
Smartphones and the booming Internet of Things mean that data traffic is increasing.

Data networks are like busy traffic-filled freeways. 5G relieves congestion by adding lanes in the form of spectrum bandwidth. This increased capacity leads to faster data speeds and better performance – especially in crowded areas.

5th generation of mobile network technology

2G brought us SMS and picture messaging.

3G was all about mobile internet.

4G made streaming and sharing part of everyday life.

5G stands for fifth generation and is the next leap forward in mobile network technology.

Downloads that take seconds, not minutes. Seamless streaming. Real-time gaming. A future where devices are interconnected, and immersive experiences are the norm.
Right now, we are just commencing testing. We started in Fiji as this was the first country in Digicel's Pacific markets to be granted a license for 5G testing. Throughout the testing phase, we will work with the relevant authorities to ensure that all regulatory bodies are satisfied before we deploy the technology for use in the market.