Extra Services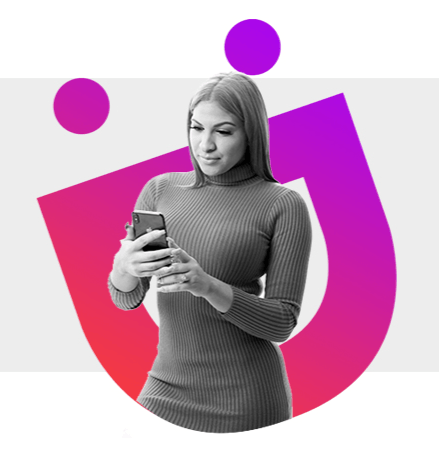 Dial *888# and select option 6 for 'Bank Transfer'.

Customers will need to follow steps by choosing the correct bank and also inputting the recipient's correct bank details (Account Name & Number) Note: Please ensure that details are correct, as reversal of transaction may not always be possible

Enter transfer amount in cents.

Enter PIN to authorize transfer request

Confirm acknowledgement of transfer fee charges & processing time to complete the transfer request.
How to create an Account?

Download Digicel Rewards App from Playstore

Select create an account

Fill in the information and click "Submit"

Enter the verification code received either by Email or SMS.

Click on the "Accounts" tab at the bottom of the screen. 

Click on "Add Account" option. 

From the "Service" Drop down menu, select the account you wish to add (Digicel Prepaid, Unwired, Sky Pacific, Triple Play)

For the service selected, add your SIM Number or Account Number.

*You can add multiple service accounts to your main account


How to redeem bundles with rewards points?

Open the Digicel Rewards App & Click on the "Redeem" tab at the bottom of the screen.

Select the type of reward you with to redeem from the rewards tabs at the top of the screen; Digicel Prepaid, Unwired, SkyPacific, Triple Play, Collateral or All.

Select the reward that you wish to redeem.

Select the account that you wish to apply the reward bundle to.

Click on the redeem button.

Enter your phone password in the "Authentication Required" screen and press done to complete redemption.
Click on the "Plans & Bundles" button at the bottom of the screen

Click on "My Active plans" tab near the top left of the screen.

Go to the plan that you wish to opt-out of.

Click on the "Opt Out" button

Click on the "Ok" button to complete the opt-out process.

You will receive an SMS that opt-out was successful.
Open Bip, select New Message & Click 'New Channel' Option

With the New Channel:

Input Channel Name (App will indicate if applicable)

Select Channel Type- Public or Private (Private is recommended)

Provide Channel information for Subscribers to the Channel

New Channel is published. As Admin- you can place the information you want broadcast & see how many persons have viewed posts.

New Channel info: Provides details of link to Share

Invite people to follow your channel by clicking on the link.