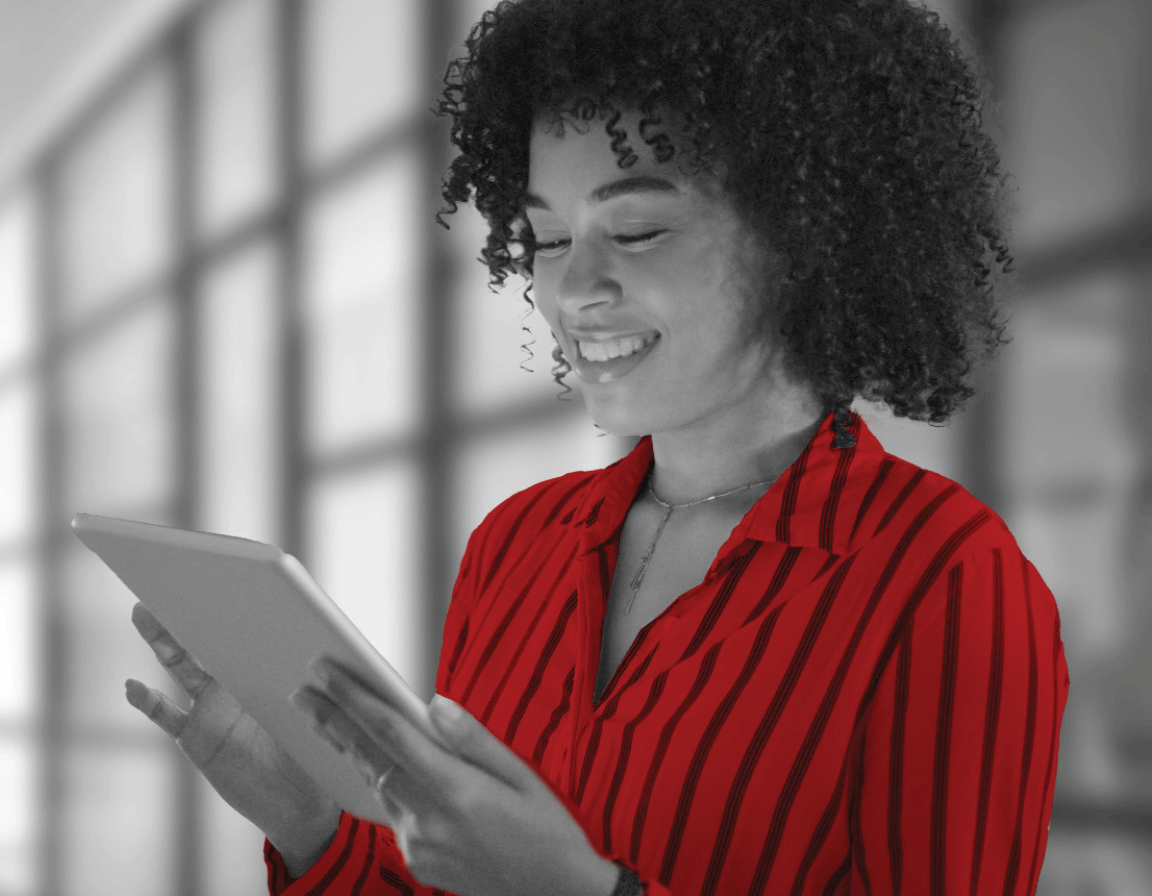 Travel with peace of mind while staying connected with your business
Stay connected to your business, co-workers, customers, and suppliers when travelling with flexible roaming plans.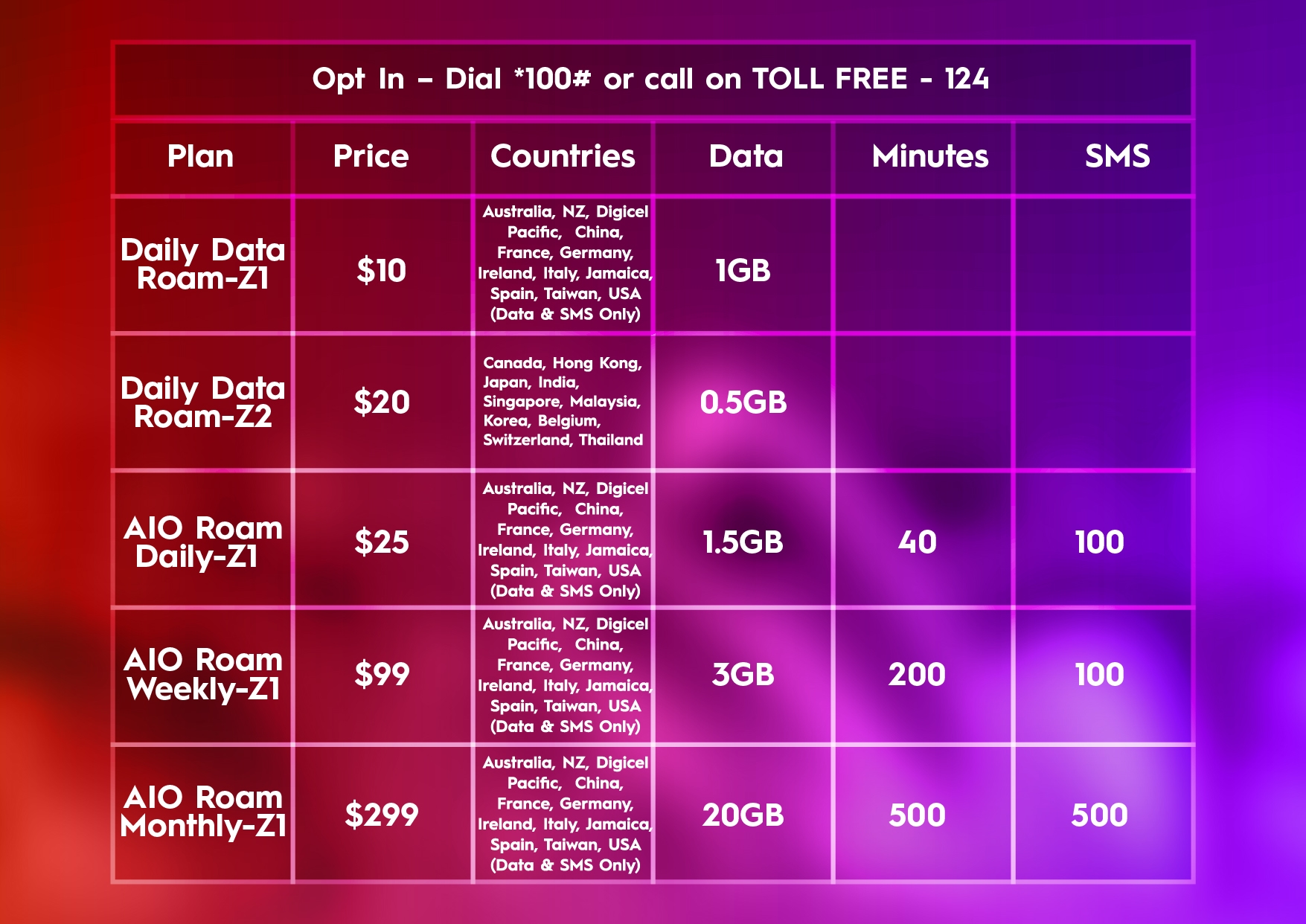 Flat fee tailored to your needs.

Global connectivity in over 150 countries.

Wide choice of roaming partner networks.

Easy Set Up
Simple set up across some or all your phones.

Support
24/7 customer care readily available.

Cost Savings
Free incoming calls and preferred roaming rates applicable.

1.       Introduction

These Terms and Conditions ("Terms") apply to the use of Digicel's Roaming Product ("Roaming Services") by Digicel customers ("you" or "Customer"). By using the Roaming Services, you agree to be bound by these Terms. These Terms should be read in conjunction with the Digicel General Terms and Conditions for Services and any other applicable terms and conditions.

 

2.       Roaming Services

Roaming Services allow you to use your mobile device and Digicel SIM card to make and receive calls, send and receive SMS messages, and access mobile data services while outside your home country, subject to the availability of partner networks ("Partner Networks") and the terms of your Digicel subscription plan.

 

3.       Availability

Roaming Services are available only in countries where Digicel has roaming agreements with Partner Networks. Coverage, quality, and availability of Roaming Services may vary depending on factors such as Partner Networks, geographical location, network congestion, or local regulations. Digicel makes no guarantee regarding the availability or quality of Roaming Services in any specific location.

 

4.       Charges

Charges for Roaming Services will be as per your Digicel subscription plan or any applicable roaming bundles or add-ons that you have subscribed to. Usage of Roaming Services outside your subscription plan, roaming bundle, or add-on will incur standard roaming rates, which may vary depending on the location and Partner Network. Roaming charges will be billed separately and may take longer to appear on your Digicel invoice.

 

5.       Data Roaming

Data roaming usage is subject to the terms of your Digicel subscription plan, applicable roaming bundles or add-ons, and any data roaming caps imposed by law or regulations. You are responsible for managing your data usage while roaming and ensuring that you do not exceed any applicable data limits.

 

6.       Fair Use Policy

Digicel reserves the right to implement a fair use policy for Roaming Services. If Digicel determines, in its sole discretion, that your usage of Roaming Services is excessive or unreasonable, Digicel may restrict, limit, or suspend your access to Roaming Services without prior notice.

 

7.       Liability

Digicel shall not be liable for any loss, damage, or inconvenience you may suffer due to the unavailability, suspension, or termination of Roaming Services, or for any charges incurred by you as a result of using Roaming Services, except as required by law.

 

8.       Changes to Terms and Conditions

Digicel reserves the right to amend these Terms at any time. Any changes will be posted on the Digicel website, and your continued use of Roaming Services following such changes will constitute your acceptance of the revised Terms.

 

9.       Governing Law

These Terms shall be governed by and construed in accordance with the laws of Fiji, and any disputes arising out of or in connection with these Terms shall be subject to the exclusive jurisdiction of the courts of Fiji.

 

10.   Contact Information

If you have any questions or concerns regarding these Terms or the Roaming Services, please contact Digicel Customer Support at 125 (Outside of Fiji - +679 7003123) or cctech_fiji@digicelpacific.com.