Toure De Nauru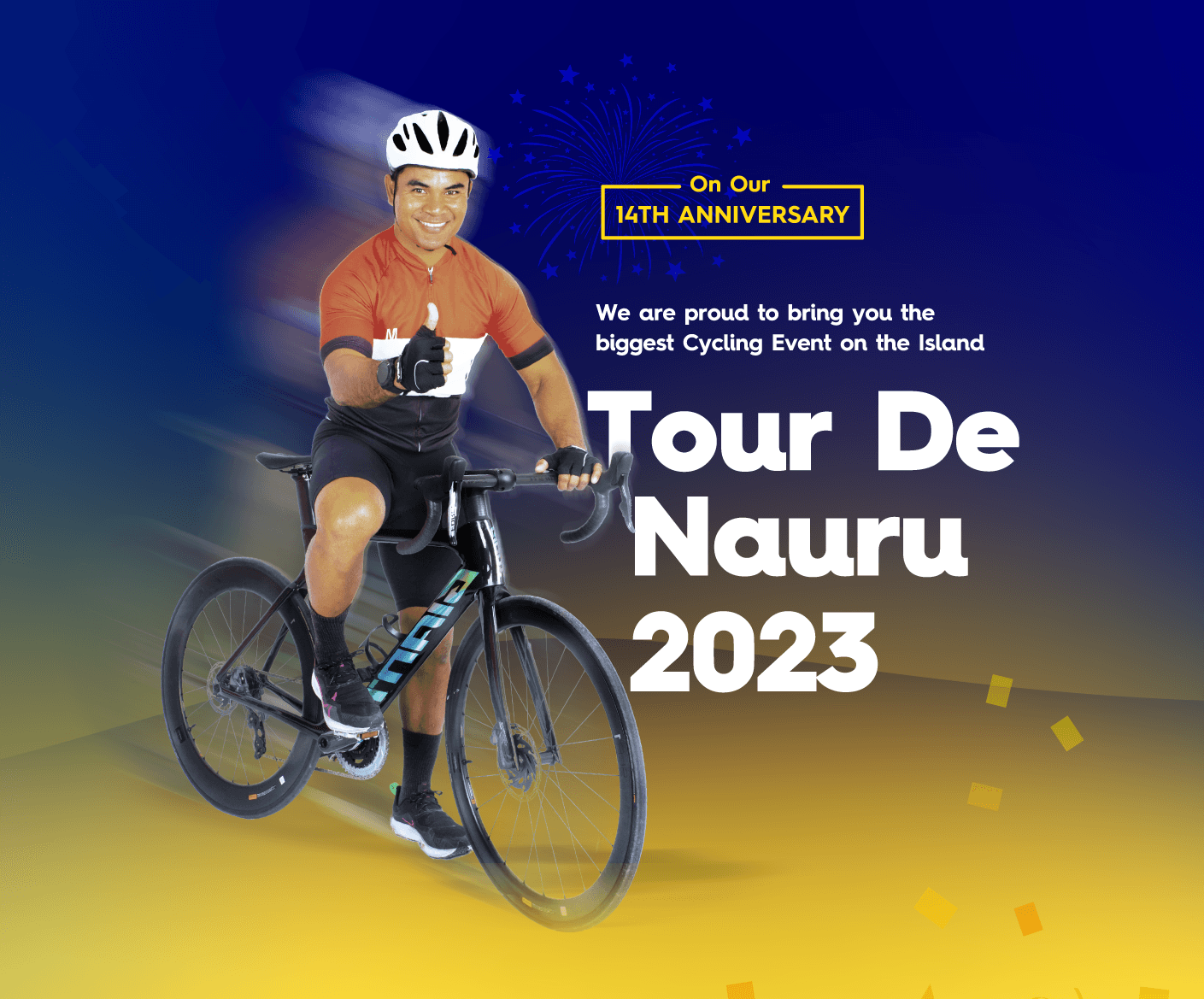 General Racing Rules
a.)     Strict safe bike policy.  The Bike needs to be inspected for safety by the Nauru Cycling Club on Friday, 22nd September 4pm-6pm at the Sports Complex.  No inspection, no race! 
b.)     Strict safety gear policy. No helmet, no race!
c.)      A rider who rides or acts in a manner considered to be dangerous to another rider or the public may be disqualified from the race.
d.)     Riders who take dangerous bike positions such as Super Tuck and Puppy Paws will result in automatic disqualification.
e.)     A rider who pushes or pulls another rider, or interferes with the progress of another rider may be disqualified from the race.
f.)       A rider who unnecessarily delays the start of a race may be disqualified.
g.)     The finish of a race must be judged from the tip of the front of the wheel of the bicycle at the point of the tangent with a vertical plane extended above the finishing line except where specifically provided for in a specific race.
h.)     If a riders bicycle becomes damaged or suffers a mechanical mishap, the rider may run with or carry the bicycle across the finishing line, but must not interfere with any other rider.
i.)       A tie must be declared in a race when two or more riders record identical times.
j.)       When a tie is declared for a place in a race, the riders must be declared joint winners of that place. Subsequent placing's must be declared taking into account the number of joint winners of each tied placing. Prizes for a place in a race are to be shared equally by the joint winners.
k.)      A rider must be familiar with the course of the race. A rider must not deviate from the course prescribed for a race unless specifically ordered to do so by a Police Officer or by a Race Marshal.  No protest to this effect must be taken into account.
l.)       A rider who has withdrawn from a race must not give pace or assistance to, or otherwise interfere with any other rider remaining in the race.
m.)   A rider who withdraws or is withdrawn from a race for any reason, must immediately remove the racing number issued for the race to indicate withdrawal from the race.
n.)     Every rider and official must observe the local traffic laws and all cycling rules at all times.
o.)     A rider who fails to obey a traffic law or cycling rules may be withdrawn from a race.
p.)     A rider who holds onto or receives pace from a moving vehicle or receives any other outside assistance may be disqualified.
q.)     A rider upon catching up with another rider shall pass on the right and leave a lateral gap of at least two (2) metres between himself and the other rider.
r.)      The time limit for lodging or submitting a protest, complaints, etc. is 15 minutes of the race finishing.
s.)      The decision of the Race Marshals (Nauru Cycling Club) on any protest, complaints is final and irrevocable.
t.)      Any physical assault by a rider to any co-rider, marshals, police or the general public would mean automatic disqualification from the Race Against Time and would be banned from participating in any future Nauru Cycling Club race tournaments for 2 years.