Introducing TVWAN Sports 2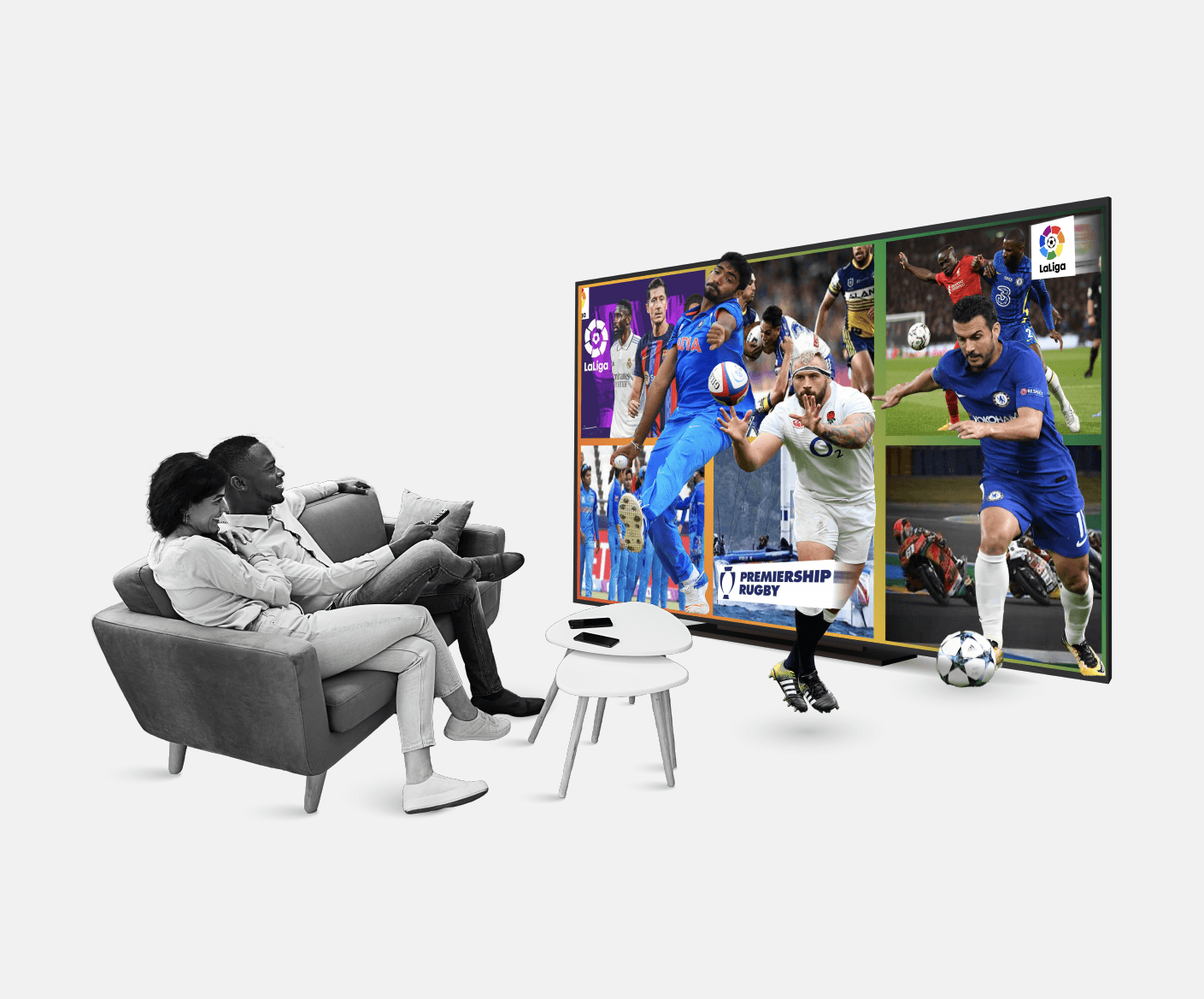 Promotion Details
Digicel is excited to introduce TVWAN Sports 2 to our current streaming channels!
For the month of March 2023, you can sign up for the Full pack for only 5,000VT or reconnect and go into the draw to win a 50" smart TV.
Channel Details
Full Pack (26 Channels)
TVWan
ESPN
Paramount Network
Discovery Channel
Rialto
Nickelodeon
Crime Investigation
Premier League
CNN
ZEE TV
Star Gold
Colors
Cartoon Network
AXN
BBC News
Daystar
Food Network
Lifetime
Warner Bro
Rock Entertainment
Entertainment Television
BBC World
Love Nature
TVWan Sports
TVWan Sports 2
Inplus
Start Date: 1st March 2023
End date: 11th April 2023
Draw Date: 12th April 2023

 

1.      Is installment free or is there a payable fee?

·         Installation is VT10,000.

 

2.      Are there other costs at the time of sign up?
Here are the TV packages;

➡️ Full Package at 5,000VT mo kasem 26 Channels


3.      How can I sign up?

Customers can visit Digicel Head office at Elluk or our stores in Flagship Nambawan or Nambatu  in Port Vila. Santo customers can sign up at the Digicel Santo Flagship.

Customers will need to fill up a TV Contract form or a Prepaid ISP form to sign up.

Customer can also Sign up for TV with our partners Wilco Hardware in Vila or Santo, ETech Solar and also Computer World to sign up.