Win a Share of $50,000 this Christmas with Digicel Nauru
Monday, 13th November 2023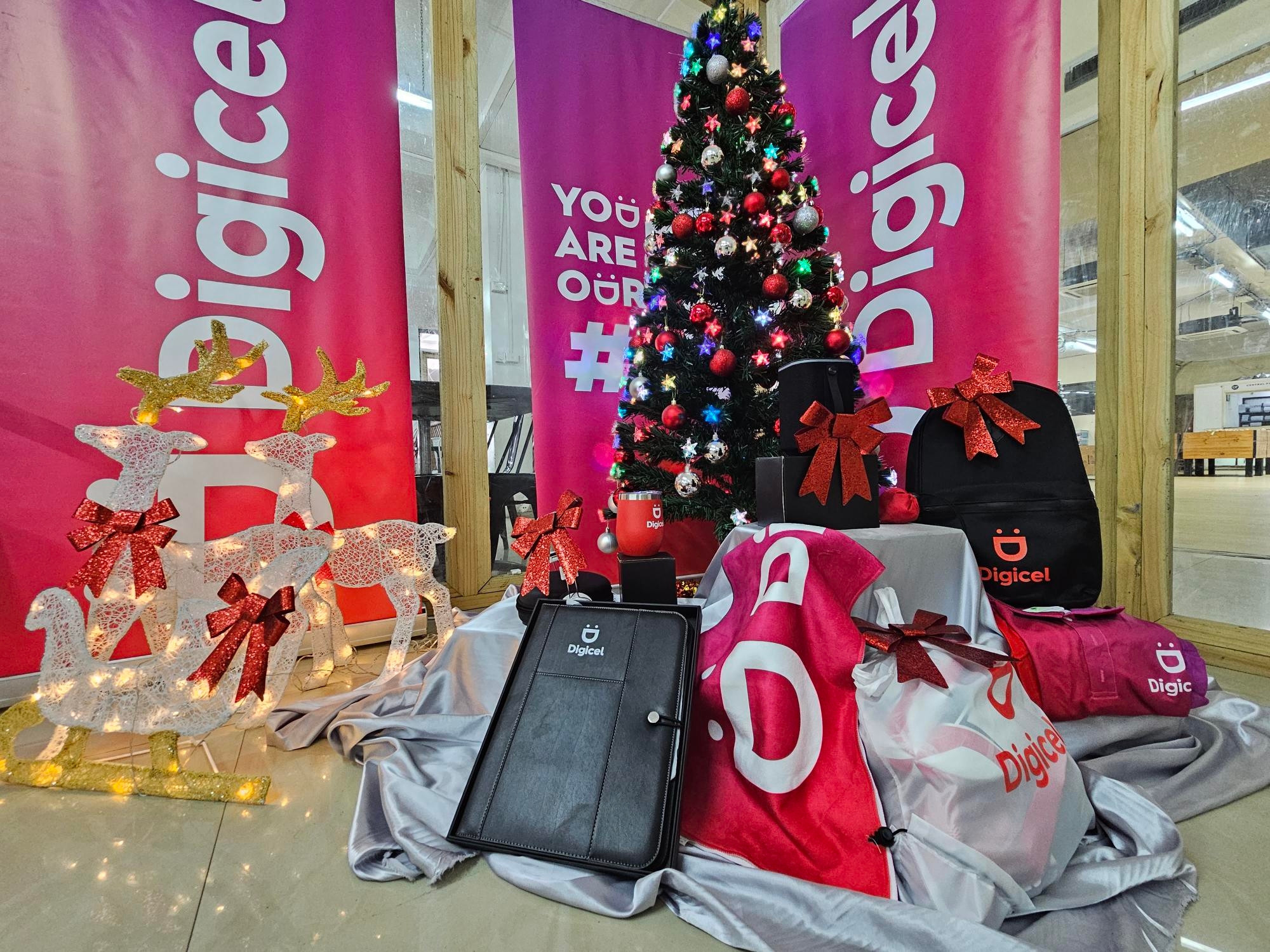 This Christmas season, Digicel Nauru is lighting up the lives of its valued customers and the entire Nauruan community. With a heart-warming commitment to giving back, Digicel is delighted to announce its Christmas promotion, offering $50,000 worth of cash and gifts, which includes the grand prize of $10,000 cash.
The Digicel Nauru Christmas promotion is set to create an indelible connection with the Nauruan community and build excitement throughout this festive season. The promotion continues till Wednesday, December 27 concluding with the grand draw for the $10,000 cash winner on Friday, December 29.
For a chance to win, customers will need to top up by $5 or more to enter and qualify for daily gift giveaways and the grand cash prize. Daily gifts includes Bluetooth headphones, Bluetooth speakers, sports towel and many more.
Digicel Nauru CEO, Christopher Manaog, expressed the importance of the community and customers to the business: "Our customers and the community are at the heart of everything we do. We are always coming up with ways to fulfil customer satisfaction. This Christmas, we are thrilled to create a special celebration that highlights our dedication to giving back. We believe that during this festive season, a time of giving back is paramount. We are excited to share the joy and warmth of the holidays with our beloved Nauruan community."
The Digicel Christmas promo embodies the theme of 'Anyone Can Be Santa'. It is a testament to Digicel's enduring commitment to customers and the community, echoing the spirit of generosity and kindness that Christmas embodies.
"We stand by our promise to connect, support and give back to the community. This promotion not only aims to bring smiles to the faces of our customers but also to show our steadfast dedication to making a positive impact where it matters the most," added Christopher.
Digicel Nauru encourages everyone to participate in the Christmas promo and embrace the spirit of giving, reminding us that, 'Anyone Can Be Santa' this festive season.