Digicel Tonga provides super-fast internet speeds in Vava'u
Nuku'alofa, Tonga – Thursday 23 March 2023.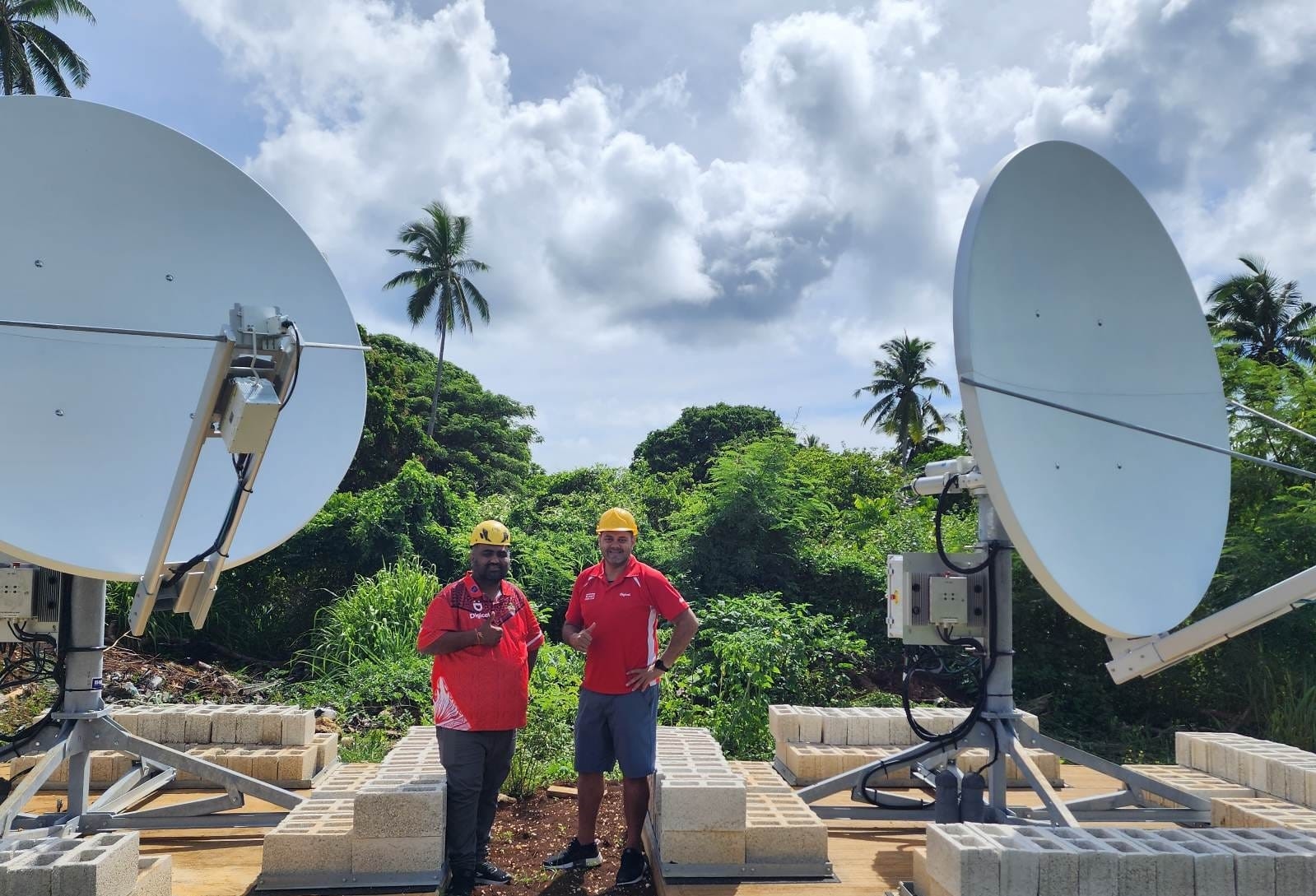 Digicel Tonga is proud to announce that its super-fast internet speeds are now available to customers in Vava'u.

Digicel upgraded its backbone microwave links to the Island of Vava'u. Additionally, Digicel installed its first O3b terminal in Tonga with O3b hardware installed and put into operation in Vava'u (O3b is a satellite constellation owned and operated by SES, and designed to provide low-latency internet connectivity to remote locations).

By combining microwave and satellite network capacity, high-speed internet and fiber-like capacity and speeds are now available to the residents of Vava'u and two types of links ensure they always have access to some form of capacity.

With the new service, Digicel Tonga is providing customers in Vava'u with an improved internet experience and a range of new opportunities, including streaming videos and music, social media, and even gaming.

Digicel Tonga CEO, Anthony Seuseu, said; "We believe that investing and installing the 03B in Vava'u is a form of giving back to our people. We are delighted to be able to offer our customers in Vava'u super-fast internet connectivity as this is a great step forward in our commitment to providing the best services and technology to our customers."

"We are making things easier for the people in Vava'u with mobile phone specials and attractive plans to be introduced in the coming days which will enable them to utilize the new super-fast internet connection," added Anthony.

Digicel Tonga extends its sincere gratitude to the loyal customers of Vava'u and Ha'apai Islands for being patient and understanding. We shall cooperate to bring forth a better and safer tomorrow by offering the Kingdom of Tonga the best internet connections.

Keep connected with Digicel!