Digicel Fiji supports Special Olympics Fiji for World Games
Suva, Fiji – Wednesday, 10 May 2023.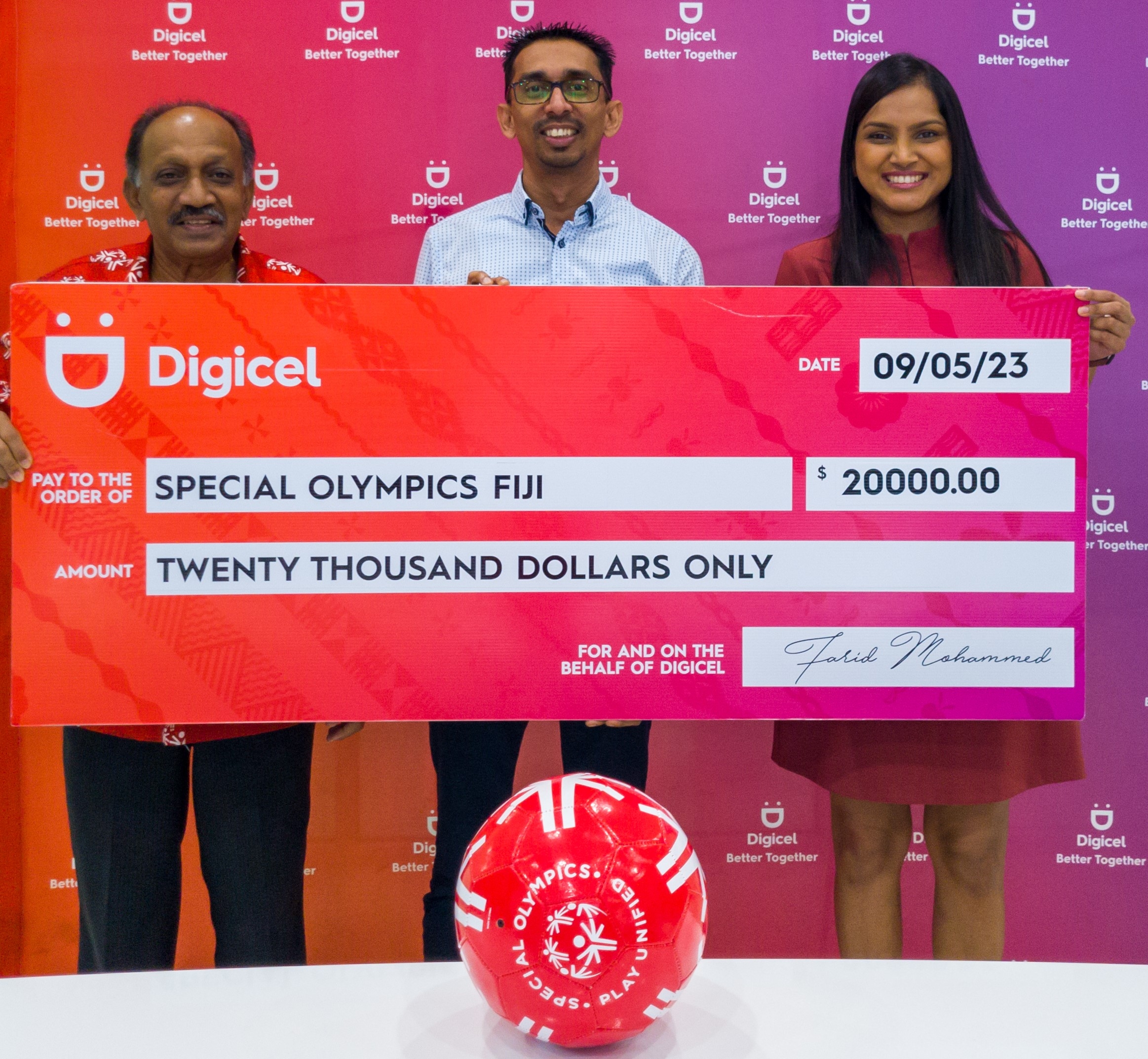 Digicel Fiji today announced its sponsorship of $20,000 in cash to support Special Olympics Fiji in their participation at the World Games in Berlin in June this year. The event offers a unique opportunity to unite people of different abilities, nationalities, and cultures and promote inclusivity through sports.
Germany will host the Special Olympics World Games for the first time, where 7,000 athletes from 170 countries will compete in 24 sports from the 18th to the 26th of June. 
Digicel Fiji has been a longstanding partner of Special Olympics Fiji and supported them at the previous World Games in 2019. Additionally, over the past eight years, Digicel has sponsored several national events for Special Olympics Fiji.
Digicel Fiji's sponsorship will cover the expenses of the team and allow the athletes to compete at the highest level, representing Fiji on the world stage.
Digicel Fiji CEO, Farid Mohammed, said; "We are excited to support the Special Olympics Team Fiji in their preparation and participation at the World Games Berlin. We believe in the power of sports to bring people together and inspire them to achieve their full potential. We wish Team Fiji athletes and officials all the best and look forward to seeing them succeed on the global stage."
The SO Fiji Head of Delegation, Bishwa Sidal, said; "We are grateful to the continued partnership and the generous donation from Digicel Fiji. Your support will make a significant difference in our preparation and participation at the World Games."
Special Olympics Fiji will be represented by 12 athletes in five sports, athletics, swimming, table tennis, and for the first time powerlifting and badminton at the World Games in Berlin.