No One Gets Left Behind For Education
Wednesday 27 September, 2017 – AROB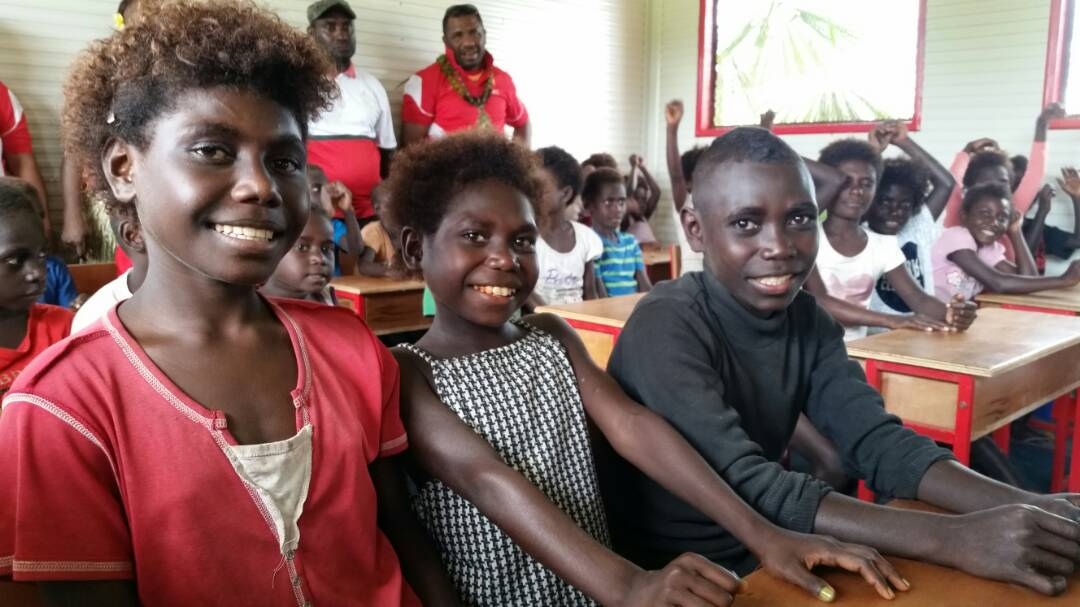 Papua New Guinea is one of the most logistically challenging and expensive places to operate with many remote communities being left behind on the education development journey simply because they cannot be reached. 
One such rural and remote community is Tokoro Village in the Torokina LLG of South Bougainville District which is home to Tokoro Elementary School. Only accessible by sea and with no access to telecommunications networks, the Tokoro Elementary School made a determined effort to overcome serious challenges to have their bid for development delivered to Digicel PNG Foundation. 
As the only school in the community, Head Teacher, Abel Siren was most appreciative of Digicel PNG Foundation's investment.  
"Given the challenge of distance and cost to reach Tokoro, we've never had a positive response so it was unexpected and is hard to believable that Digicel Foundation came to West Coast Bougainville to build this modern classroom for us," Siren said. 
Tokoro Elementary School's application for a brand new double elementary school classroom was approved by the Foundation Board early this year. The complex logistics involved required skilled planning and adherence to specific procurement schedules resulting in the successful mobilization, construction and completion of the project with the official opening conducted today.  
"Stories such as this of Tokoro Elementary School puts things into perspective for us and motivates us to do more for our fellow Papua New Guineans who are being left behind. Our motto at Digicel PNG Foundation is no one gets left behind on this journey of development so we tackle difficult projects head on and work with people in the recipient communities to ensure quality projects are delivered on time and handed over for the communities to utilize," CEO Beatrice Mahuru said. 
The brand new double elementary school classroom comes at a cost K165,000 and consists of a full steel double classroom structure with an office space in-between, 40 desks, 5,000L water tank, 2 ventilation improved piping toilets and solar lighting. 
Digicel Foundation's investment gives 40 mores students at Tokoro Elementary School a conducive learning environment, provides teachers and students with an excellent facility for study and lesson preparation utilising the solar lights, and opportunity to generate additional income by providing solar powered mobile charging stations. 
Established in October 2008, Digicel PNG Foundation has directly invested K77 million in PNG's rural, remote and socially marginalized communities across all 22 provinces directly impacting over 700,000 people.