Digicel Fiji opens a brand new kiosk in Kadavu
Suva, Fiji – Tuesday, 25 April 2023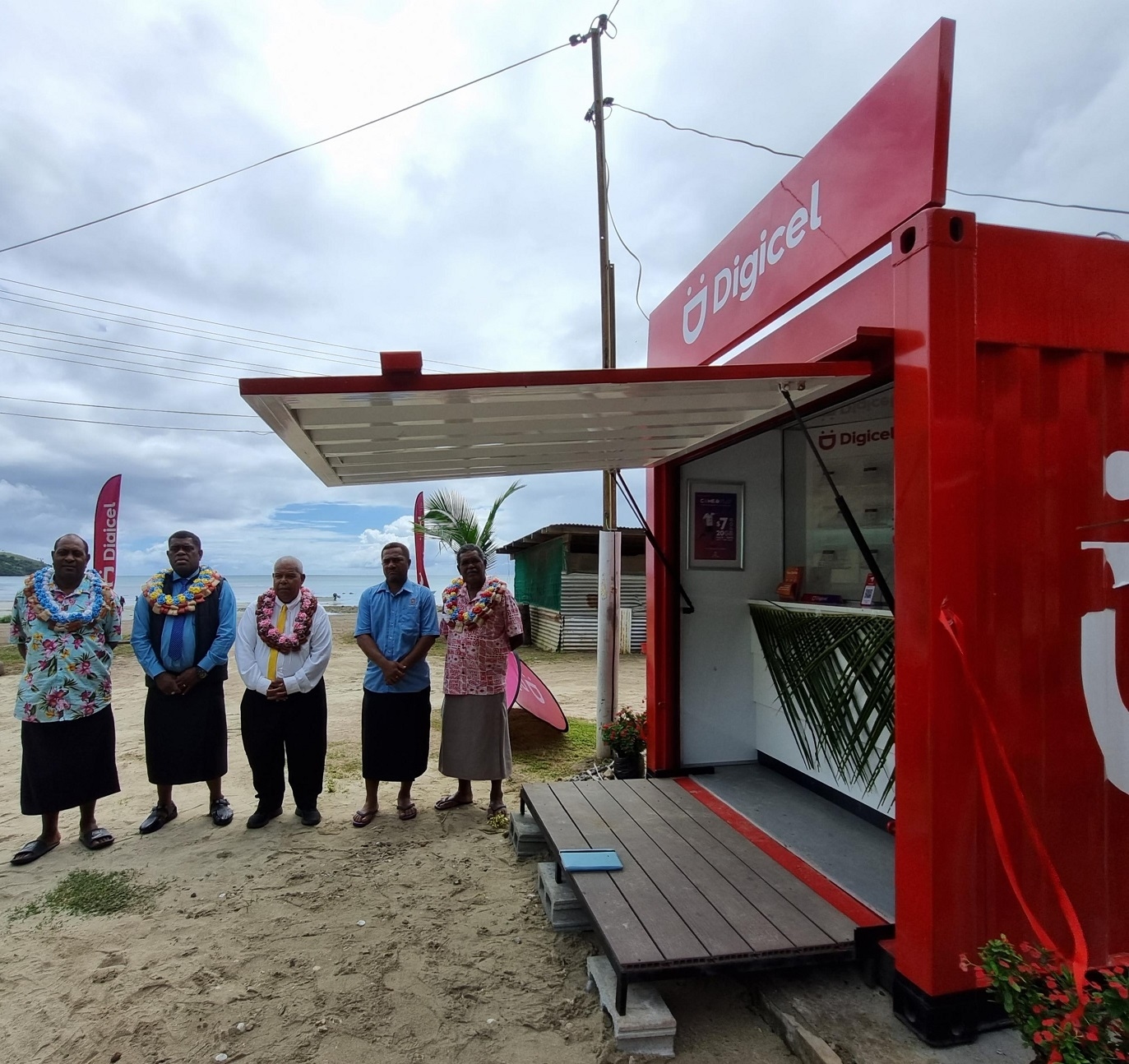 Digicel Fiji is proud to announce the opening of its first-ever kiosk in Kadavu, located in Vunisea. This is a significant milestone for the company, as it marks the first time a telecommunications company has established a physical presence in Kadavu.
The new Digicel Fiji kiosk will offer a range of services to the local community, including SIM card sales, top-up, internet service for home and small businesses, bill payment, MyCash mobile wallet service, Sky Pacific TV service, and general customer care support. Customers will also have access first-hand to a range of new smartphones and other mobile devices, as well as support and advice on using Digicel services and products.
Digicel Fiji CEO, Farid Mohammed, said; "We are thrilled to be opening our first kiosk in Kadavu. This is an important step for us as a company, as it will enable us to reach more Fijians with our world-class telecommunications and home entertainment services. It's also a significant moment for the people of Kadavu, who will now have access to the latest mobile technology and services, helping bridge the digital divide between urban and rural communities."
Digicel Fiji's investment in Kadavu is part of the company's ongoing commitment to expanding its services and supporting communities across Fiji. The new kiosk will not only create new business opportunities in Kadavu but also enable people to access the same range of telecommunications services as those in the main islands.
"We are excited today at the opening of the Digicel Fiji kiosk in Kadavu which is a clear indication of our company's dedication to delivering quality telecommunications services to Fijians, no matter where they live," added Farid.