Digicel gives $10,000 support to Nauru Powerlifting
Thursday, 6 April 2023 – Nauru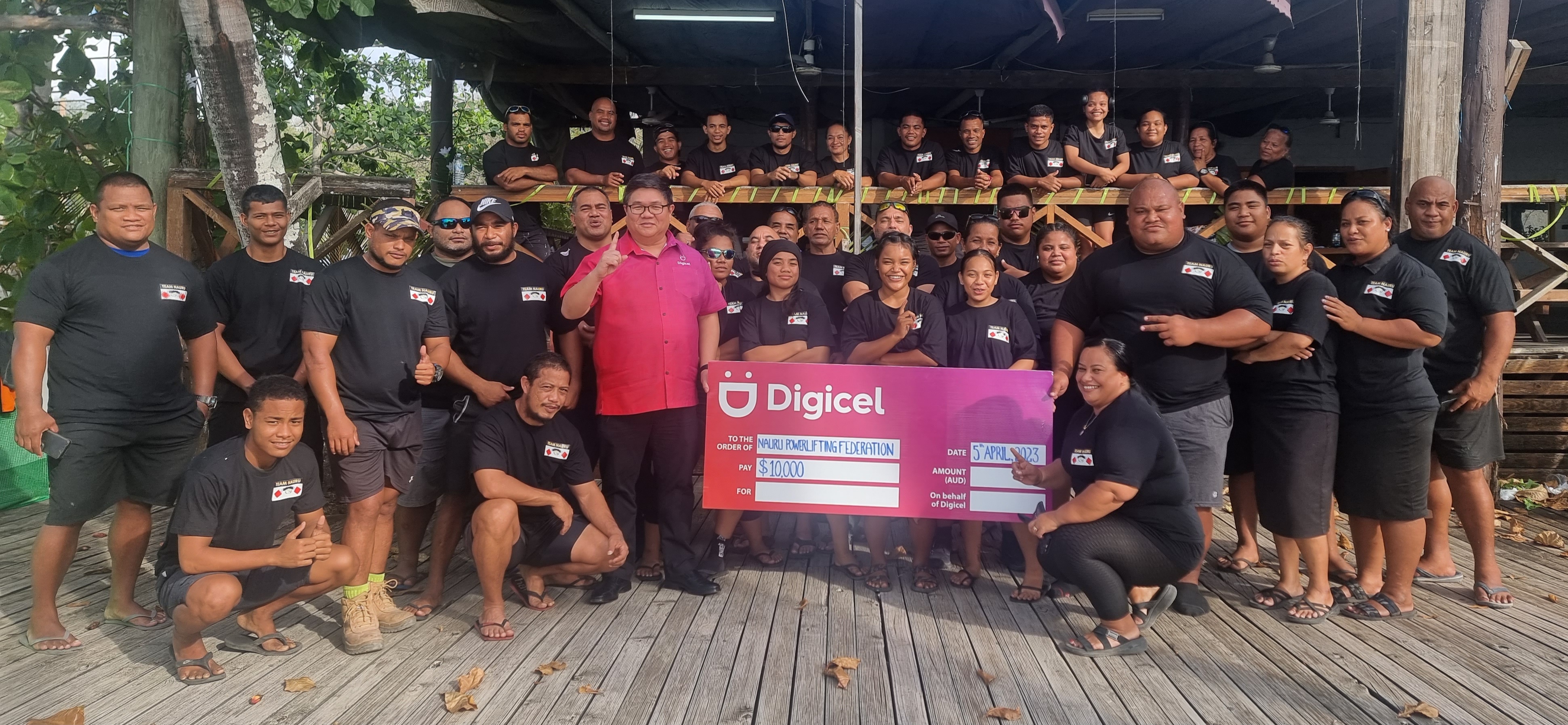 Digicel today announced a $10,000 sponsorship for the Nauru Powerlifting team to the Oceania Regional Championship.

The event will take place in Niue from 10–12 April.

Digicel Nauru recognises the importance of supporting local sports teams and promoting a healthy lifestyle. This sponsorship is a testament to the company's commitment to the community and its passion for supporting the development of sports in Nauru.

Digicel Nauru CEO, Christopher Manaog, said; "We are delighted to be able to support the Nauru Powerlifting team in their quest to represent Nauru at the Oceania Regional Championships."

"The 40-member team has been training hard for this event, and we are proud to be able to help them showcase their skills on a regional stage."

"We believe in the power of sports to bring communities together, inspire young people, and promote healthy lifestyles. We are proud to be part of the Nauruan community, and we look forward to seeing our powerlifters achieve great success in the future," added Christopher.

The $10,000 sponsorship will provide essential funds for the team to participate in the upcoming Championship, including entry fees, anti-doping test fees, and food allowances.

Nauru Powerlifting Association president, Robert Dabwido, said; "We are incredibly thankful for the support from Digicel Nauru. This sponsorship will make a significant difference to our athletes, enabling them to compete in a regional event and achieve their full potential. We thank Digicel Nauru for their generosity and commitment to the development of sports in Nauru."

The team leaves Nauru for Niue tomorrow.