Over One Million worth of Prizes & Instant Rewards Up for Grabs with Digicel Fiji MyCash
Suva, Fiji – Friday, 11 August 2023.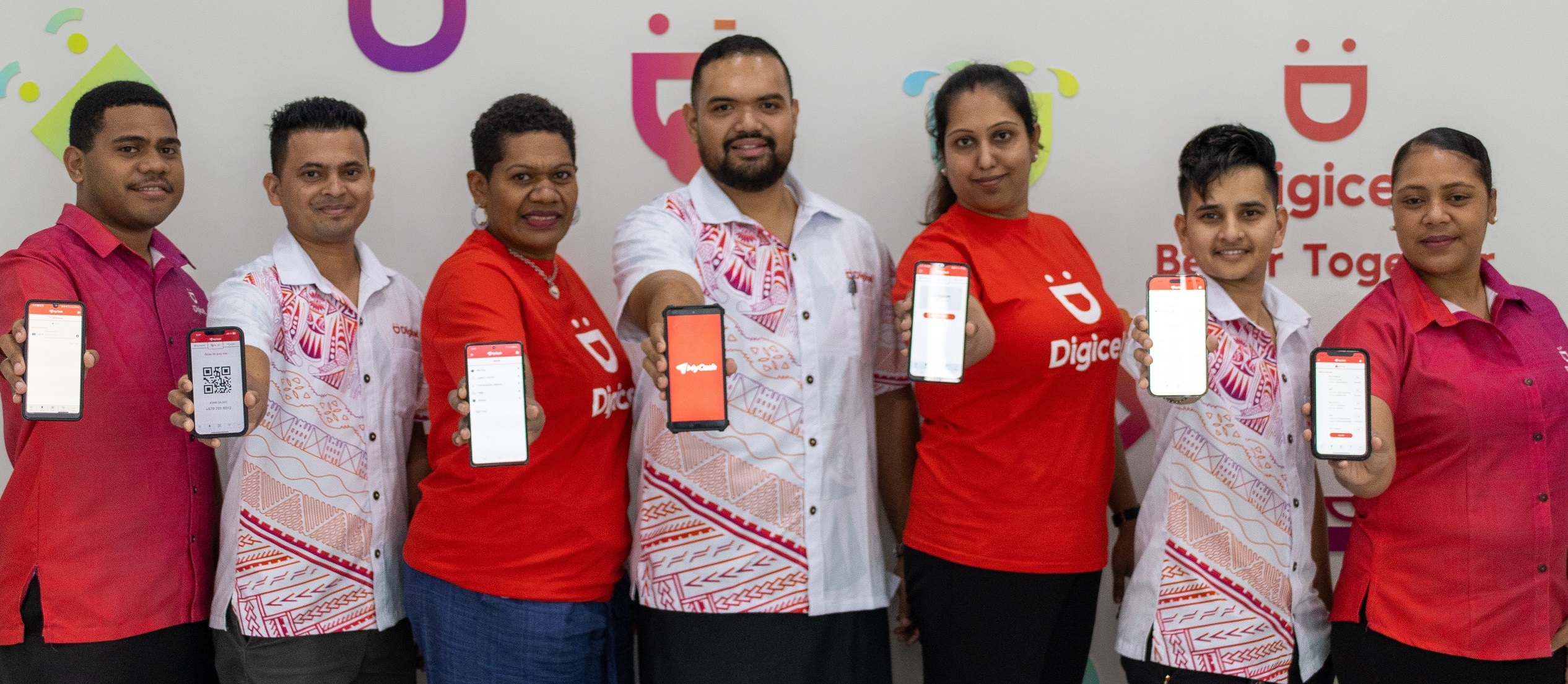 Get ready for an exhilarating journey of excitement, joy, and cherished moments as Digicel Fiji presents its groundbreaking campaign, offering customers a chance to win prizes and receive instant rewards to the value of over One Million Dollars via its MyCash mobile wallet platform. This campaign is designed to revolutionize the way people experience mobile payments a whirlwind of opportunities and unforgettable experiences.
Digicel Fiji CEO, Farid Mohammed stated that the main objective of this campaign is to ignite excitement, pique interest and inspire customers to experience their very own mobile wallet – Digicel MyCash.
"This campaign encourages our existing customers and our new customers to download the Digicel MyCash app and participate in various activities for a chance to grab a share of over one million worth of prizes and rewards."
Prizes that await you:
$40,000 worth of Fiji Airways Travel: Receive money from overseas and enter the weekly draw to win. A total of 20 vouchers are up for grabs, offering winners the opportunity to embark on heartwarming journeys and reunite with their loved ones.
Sky Pacific subscription: Receive money from overseas through KlickEx and get a shot at winning one of 20 Sky Pacific subscriptions with installation kits. Dive into a world of exhilarating sports events and endless entertainment.
$20,000 Cash: Perform any QR transaction or pay bills using the Digicel MyCash app and automatically enter the draw to win a share of $20,000 cash. Win 10 x $100 cash prizes awarded weekly, your chances of winning are elevated with every transaction.
Instant Rewards to Delight You:
7GB Data, International Calls-20 minutes & Free Digicel calls for 7 Days: Receive this fantastic package instantly and free by receiving $200 or more from overseas through the Digicel MyCash app. This offer is for the first 40,000 customers.
2GB Free Data: Opt-in, Top-up or Pay a bill with the Digicel MyCash treat yourself to 2GB of data, valid for 24 hours.
3% Cash Back on Top-ups & Data Opt-ins: Top up or opt into any data plan through the Digicel MyCash app for yourself or your loved ones and instantly enjoy 3% cash back in to your MyCash
Instant Discount on Handset Purchase: Purchase a mobile phone from Digicel retail stores using the MyCash app and receive an instant discount. This offer is applicable to the first 2,500 customers only.
"At Digicel Fiji, we believe in empowering our customers to Experience More and our latest promotional campaign is a testament to that commitment. We are thrilled to give back to our loyal users with over one million in prizes and rewards up for grabs! From exciting Fiji Airways ticket vouchers to Sky Pacific subscriptions, cash prizes, data, and cash back, there's something for everyone to enjoy," concluded Farid.
Digicel Head of Financial Services, Anup Kumar, said; "MyCash wallet is a significant platform that provides financial accessibility and convenience for individuals and businesses in Fiji. This groundbreaking campaign allows our customers to use a financial platform and at the same time enjoy several benefits."
Digicel Fiji also announced that families in Australia and New Zealand can now enjoy the exceptional benefit of sending money through KlickEx at zero fees to the Digicel MyCash mobile wallet app.
To participate in this exciting campaign and seize your chance at the valuable prizes and rewards, simply download the Digicel MyCash app and start making transactions today.
Embrace the opportunity to Experience More with Digicel Fiji and MyCash!