Moana Pasifika renews deal with Digicel Pacific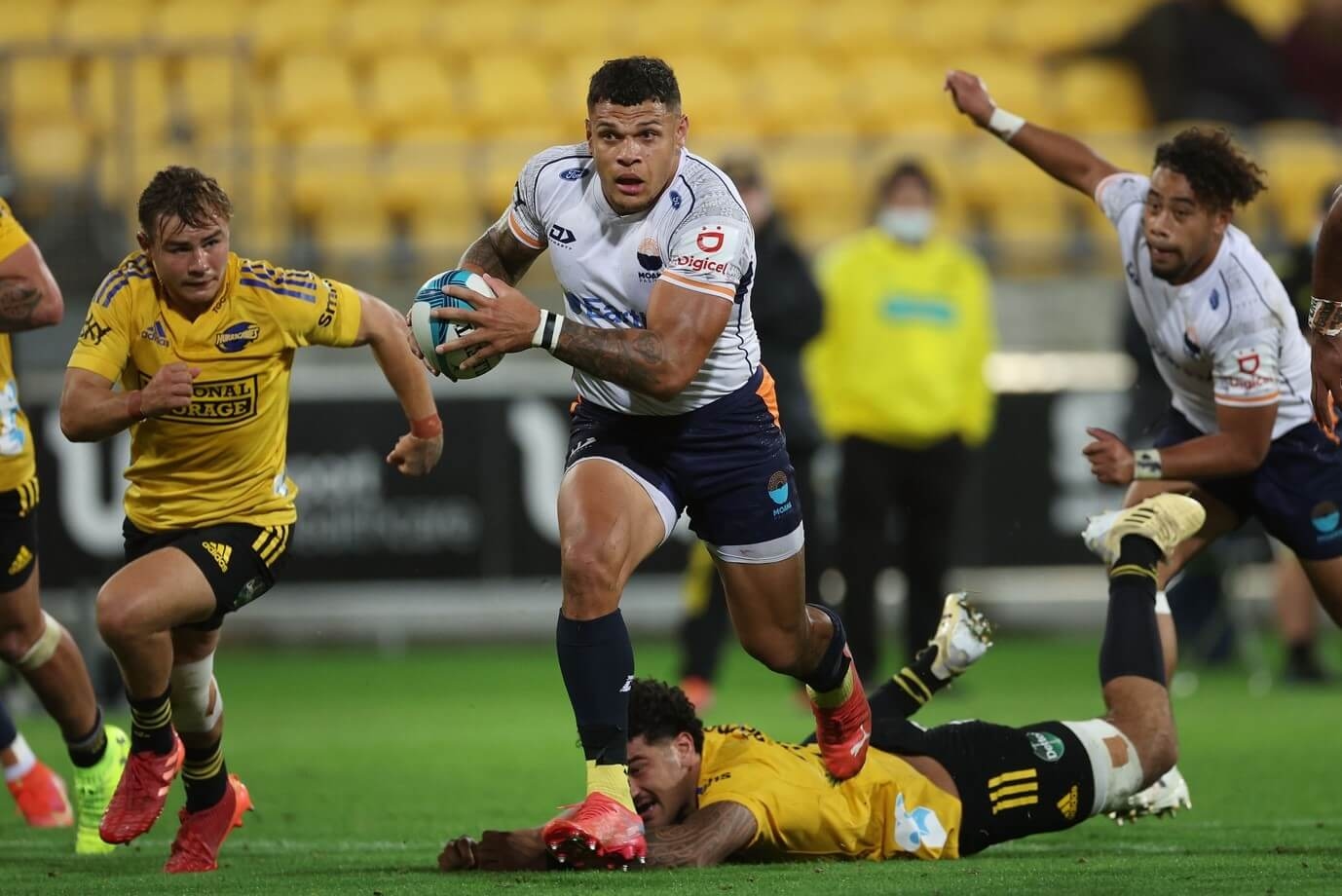 Moana Pasifika are pleased to announce global digital operator, mobile, broadband, TV and ICT leading services provider to the Pacific region, Digicel Pacific, has today renewed their Super Rugby Pacific sponsorship and have solidified their place on the jersey sleeve for the 2023 season.
Digicel's TV services – Digicel TV and Sky Pacific brings the game of rugby into the homes of many of the Pacific Island nations and has held exclusive TV broadcast rights for the Pacific region for Super Rugby, Rugby Championship and various international premium competitions since 2016. Service and products are front of mind for Digicel's Pacific customers, and it is constantly expanding its offering.
MyCash Mobile Wallet money transfer service also provides Kiwis and Aussies with an easy and convenient way to send money at lower fees to families in the Pacific direct on their mobile. New Zealand and Australian agents and merchants provide a way for easy top-ups to loved ones in countries such as Fiji, Samoa, Tonga and Vanuatu, Nauru and PNG.
Moana Pasifika's CEO, Pelenato Sakalia, is thrilled to build on Moana Pasifika's relationship with Digicel. "Moana Pasifika is pleased to renew our partnership with Digicel. As a Pasifika organisation, it is really important to have a commercial partner who values and is active in the Pacific community. Moana Pasifika exists for the betterment of our people and our brand values are strongly aligned when it comes to bringing communities together.
"Having Digicel as an integral part of our village is particularly significant for Moana Pasifika in 2023 as we strengthen our connection in the Pacific, taking a game to Apia Park on April 14th. We look forward to proudly wearing Digicel on our jersey sleeve in front of our fans and supporters next season," says Sakalia.
Digicel Regional CEO, Ms. Shally Jannif says backing the Moana Pasifika team for another season demonstrates their support for Pacific talent who strive for success in rugby, and we are excited to see what the 2023 season holds for this side. "It's been rewarding being part of the Moana Pasifika community and celebrating the team's performance on and off the field in their historic inaugural season this year, which was the company's first-ever sponsorship of a Super Rugby Pacific team."
"Digicel Pacific's support for Moana Pasifika showcases the synergies between our brands - connecting our islands, our people, and our passion – rugby and a team that belongs to and represents our Pacific culture and heritage," added Ms. Jannif.