Digicel Vanuatu Presents the Biggest Christmas Celebration
Port Vila, Vanuatu – Monday, 13th November 2023.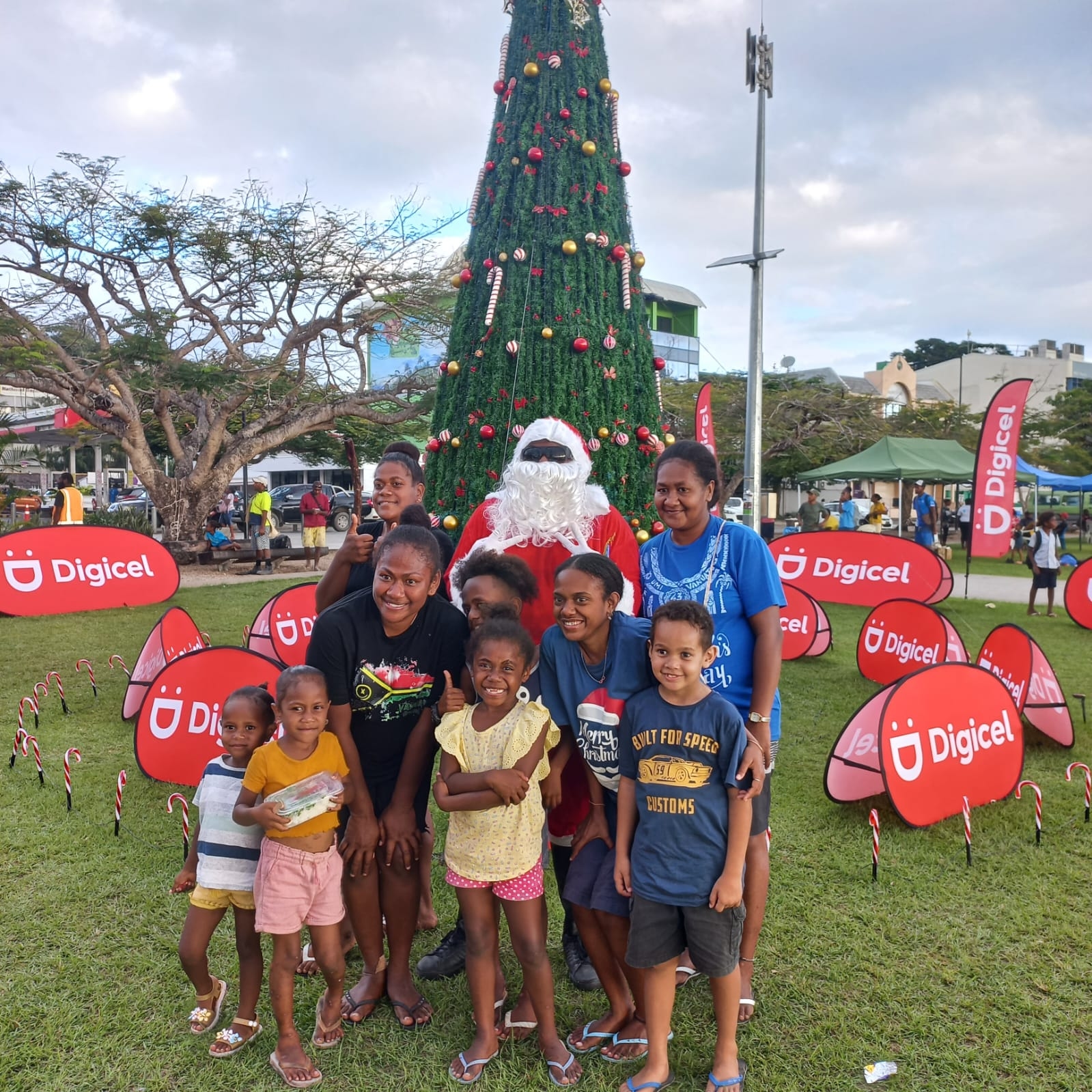 Get ready to experience the grandest Christmas celebration in Vanuatu with Digicel Vanuatu. With a commitment to giving back to the community, Digicel Vanuatu is thrilled to announce a spectacular event that promises to make this season special.
The Christmas promo embodies the theme of 'Anyone Can Be Santa'. It is a testament to Digicel's enduring commitment to customers and the community, echoing the spirit of generosity and kindness that Christmas embodies.
Digicel Vanuatu CEO, Yaser Maher, said; "We stand by our promise to connect, support and give back to the community. This promotion not only aims to bring smiles to the faces of our customers but also to show our steadfast dedication to making a positive impact where it matters the most."
Digicel Vanuatu encourages everyone to participate in the Christmas promo and embrace the spirit of giving, reminding us that, 'Anyone Can Be Santa' this festive season.
The grand festivities are set to take place at Feiawa Park (seafront) in Port Vila with a heap of activities for children and families, entertainment, food, music and more.
The main giveaway promo calls on customers to top-up 300VT or more for a chance to win over 200 amazing prizes worth 2.7M VT. Prizes include return airfares to Australia or anywhere in Vanuatu, smartphones, BMX bikes, kitchen appliances and instant cash.
There are more giveaways this festive season with Digicel MyCash for customers who use MyCash they enter a draw to win Samsung smartphones and smart TVs. There's a big blowout on the new sign-ups for Digicel TV where customers save a whopping 5,000VT.
In addition to these exciting activities, we have more in store for the Vanuatu community, including a Christmas Carol competition and a Christmas Lantern making contest.
"In the spirit of giving, we have extended our Toy Drive with even more items to support those affected by the recent Tropical Cyclone Lola. We will be visiting the children's ward of public hospitals and the People with Disability Center to spread love and joy," added Yaser.
"Christmas is a family affair and everyone gets excited about giving and sharing love and kindness with one another. Digicel Vanuatu celebrates with our family, a resilient community. Each of us is a Santa, able to share not only kindness but also care, support, love, joy and hope. This festive season, we stand with our community because Christmas is not just better, but bigger when we are together," concluded Yaser.
Digicel Vanuatu's commitment to its customers and the people of Vanuatu is unwavering and this grand Christmas celebration is a testament to that commitment. We invite all members of the community to join us in celebrating this season of joy, unity and kindness.