Richard Wins Brand New Mitsubishi Eclipse Cross in Digicel Text-to-Win Promo
Suva, Fiji – Friday, 15th September 2023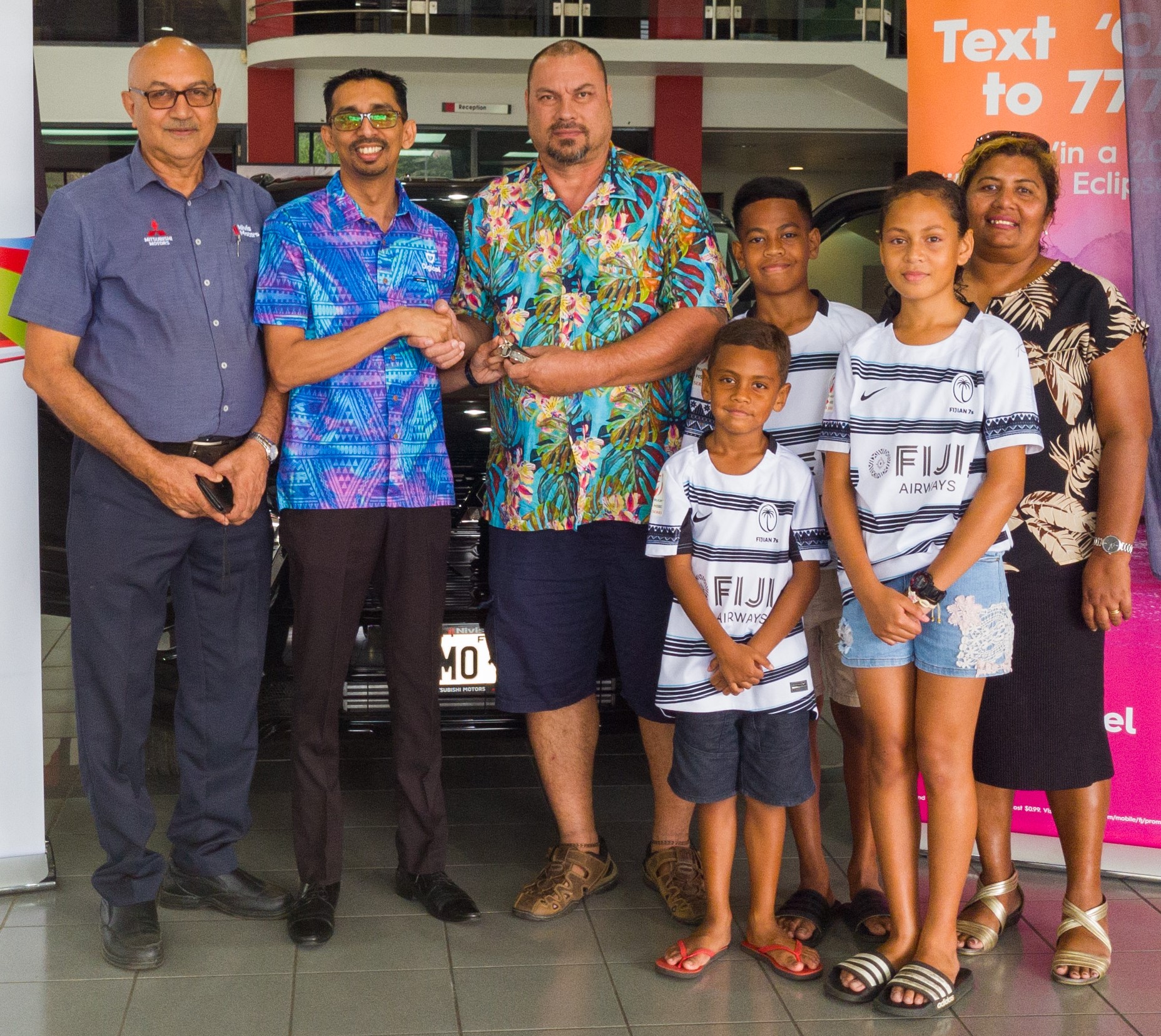 Digicel Fiji is super excited to reveal the lucky winner of its amazing Text-to-Win promotion that ran from May 12 to September 8. This incredible giveaway was open to all Digicel prepaid customers, giving them a shot at winning some seriously cool prizes and the ultimate winner got their hands on a brand new Mitsubishi Eclipse Cross.
During the thrilling promotion, Digicel customers had to text 'CAR' to 7777, and they had a chance to become one of the lucky winners. The response was off the charts! Digicel received a tremendous number of text messages from enthusiastic participants. It was a whirlwind of excitement!
The Digicel Text-to-Win extravaganza was a rollercoaster of excitement, every week five lucky winners got $100 cash, injecting a thrilling dose of suspense into the whole campaign. Overall, 85 winners won $100 Cash during the promotion. The real showstopper was the grand prize – a stunning Mitsubishi Eclipse Cross.
The grand prize draw took place on September 9 at the Rups Naksai Foyer, an event that generated immense anticipation and enthusiasm. Richard Lew Gor of Raiwaqa emerged as the lucky winner of the brand new Mitsubishi Eclipse Cross, whose joy knows no bounds.
With a grin from ear to ear, Lew Gor couldn't contain his elation, exclaiming, "I can't believe my luck! Winning a brand new Mitsubishi Eclipse Cross is like a dream come true. A massive shout out to Digicel for making this mind-blowing opportunity possible."
Digicel Fiji CEO, Farid Mohammed, extended his heartfelt congratulations to Lew Gor and all the participants of the Text-to-Win promotion. He stated, "Hats off to our Digicel family, our valued customers who participated in this promo. The overwhelming response we received demonstrates the sheer passion and unwavering loyalty of our fantastic customers. And to our superstar, Richard Lew Gor, as you take the wheel of your shiny new Mitsubishi Eclipse Cross, may it be the ride of a lifetime!"