Digicel PNG Foundation Supports Six Schools in NCD with Computer Labs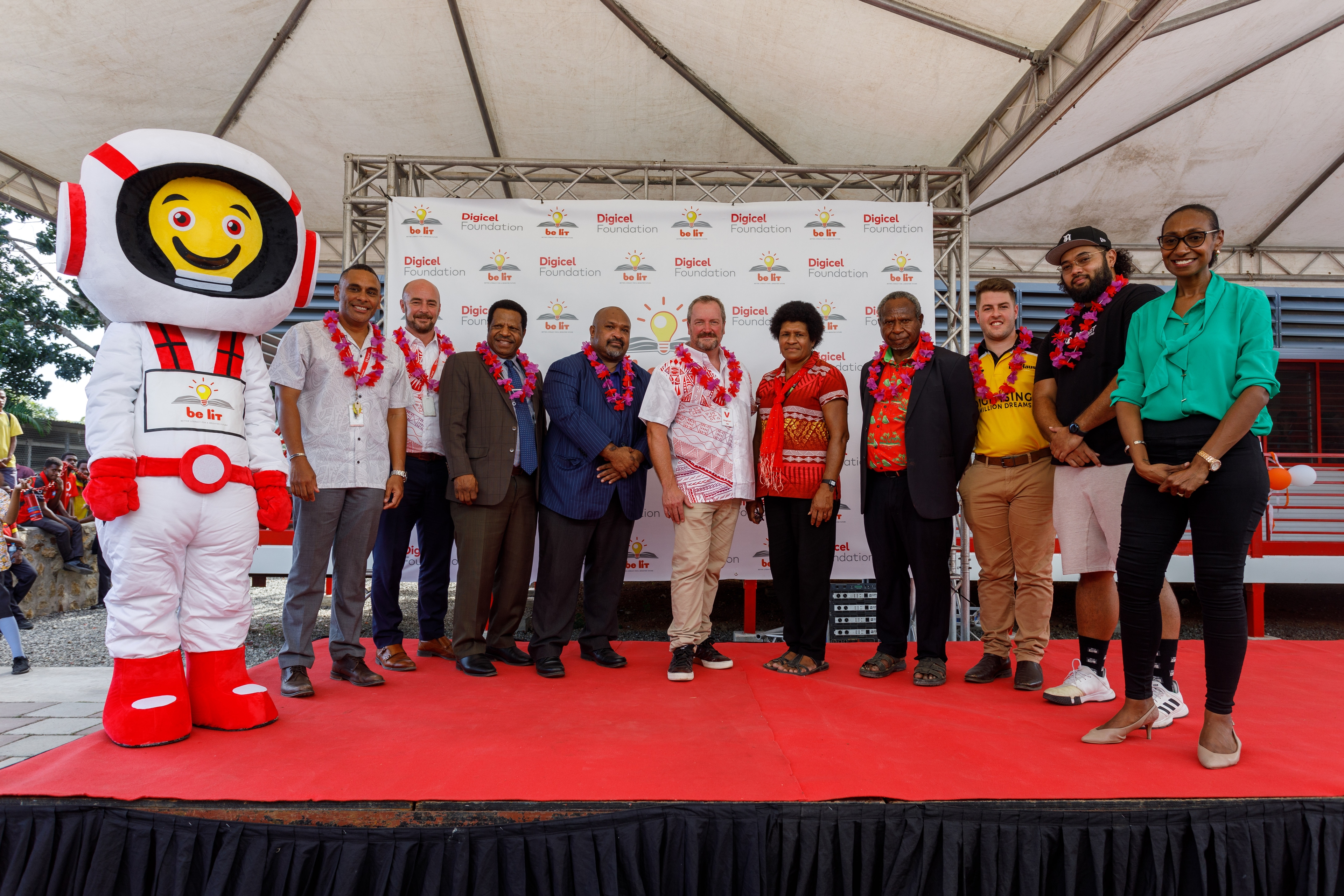 Tuesday 7th March 2023, Port Moresby, Papua New Guinea || Digicel Foundation officially launched the BeLit Computer Labs for the six selected secondary schools in NCD today at Jubilee Secondary School.
'BeLit' is a flagship program of Digicel Foundation aimed at utilizing digital platforms for enhancing and making education accessible to all. In 2022, six secondary schools in the nation's capital were selected as part of its BeLit Program to set up computer labs. These schools included; Jubilee Secondary School, Marianville Secondary School, Kila Kila Secondary School, Tokarara Secondary School, Gordons Secondary School and Badihagwa Secondary School. Each of these schools received a donation of 40 refurbished desktop computers provided for by LiteHouse International along with smart television sets for teaching and learning.
An announcement was made at the event by Digicel PNG CEO, Colin Stone that more than K1.2million worth of internet will be provided to these schools between 8am to 5pm daily for free.
''In recognizing the importance of this initiative, we are proud to sponsor internet to these six selected schools so that they can access digital education tools and resources. This is all part of our agenda to help equip the next generation with ICT skills and competencies to be more effective when they enter the workforce."
Digicel PNG Foundation CEO Serena Sasingian acknowledged the school principals, Education Department leadership and valued partners who were there to witness the occasion.
''By working together with key partners like the National Department of Education, LiteHaus International, the respective secondary schools and others, we continue to thrive in bringing our education system into this digital era as our Foundation recognizes the use of technology in enhancing student learning. We look forward to achieving more great things in this journey.''
Ms. Sasingian also announced Digicel Foundation's newly produced BeLit TV program for grades 9 and 10 called 'Numbers World' which was created in close coordination with teachers from Jubilee Secondary School guided by the PNG curriculum that will be aired on the BeLit TV program on TVWAN soon.
In the keynote address, the National Department of Education Secretary Dr. Uke Kombra thanked Digicel PNG and Digicel Foundation for its commitment and contribution to the education system in the country and was delighted with the ongoing partnership.