Digicel Nauru Celebrates 14th Anniversary, Fostering Community Spirit through Tour de Nauru
Nauru - Tuesday, 22nd August 2023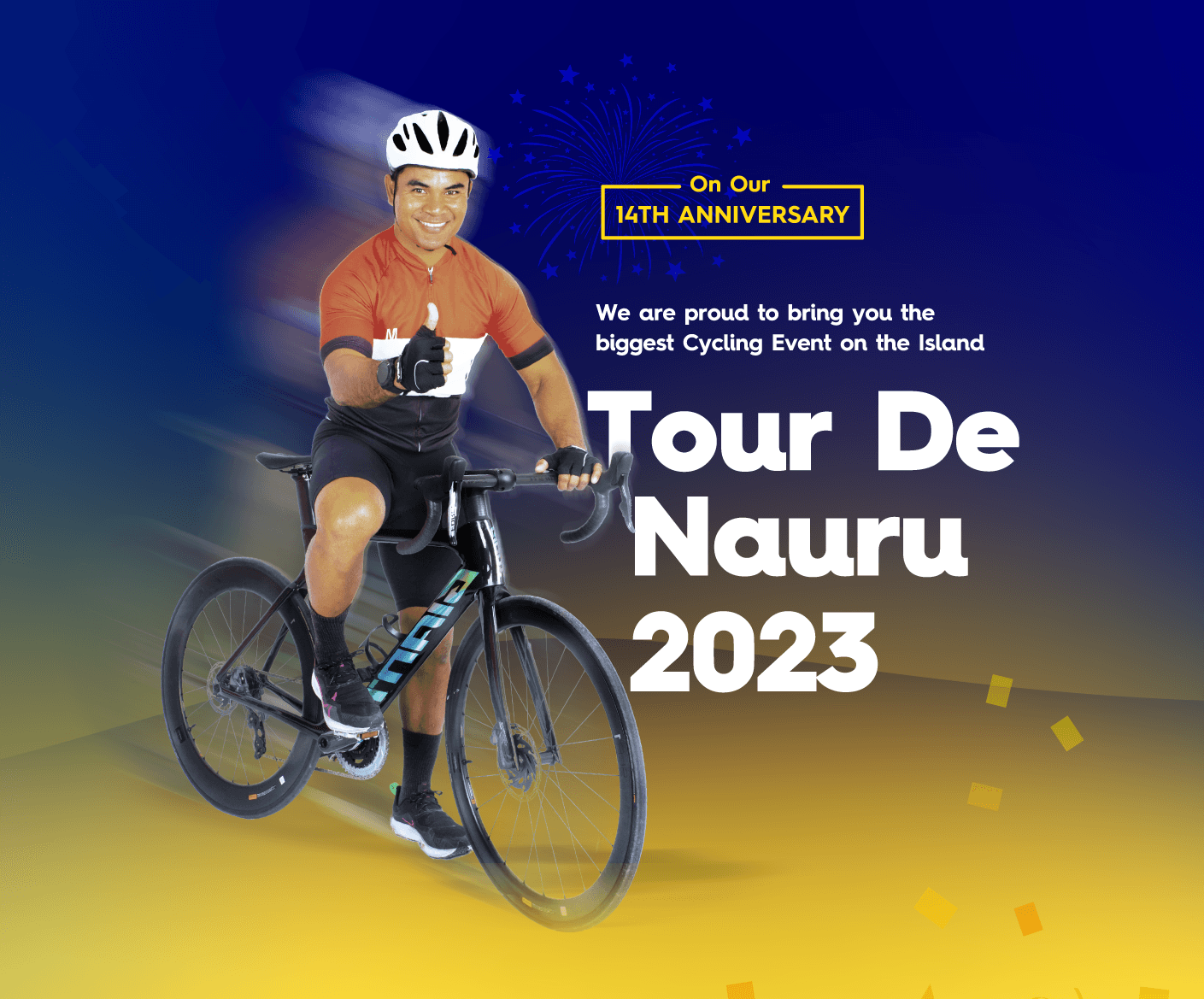 As Digicel Nauru reaches a remarkable milestone of 14 years serving the community, it proudly announced its support as the main sponsor of the third edition of Tour de Nauru, the island's premier cycling event. Aligned with the 'You Are Our #1' campaign, this initiative underpins Digicel's unwavering commitment to fostering community spirit, promoting sports, and enhancing the lives of the people of Nauru.
Digicel Nauru CEO, Christopher Manaog, stated that since its inception in 2021, Tour de Nauru has captured the hearts of cycling enthusiasts and families alike, emerging as Nauru's largest cycling extravaganza.
"We are excited to sponsor the Tour de Nauru to bring this thrilling experience to life. We recognise the importance of strengthening the bond between the brand and the community we serve. I would like to encourage cyclists, families, and supporters to join in the festivities at the Sports Complex, embracing the spirit of unity and camaraderie."
"This is an important event as it not only promotes health and wellness through sports but also highlights Digicel Nauru's commitment to engagement and giving back to the community, an ethos deeply ingrained in the company's core values. This event serves as a platform for us to connect with the people of Nauru on a deeper level and make a positive impact," added Manaog.
The Tour de Nauru features categories for all age groups, ensuring that both young and old can participate in the festivities. The cycling event takes centre stage on Saturday 23rd September at the Sports Complex.
Digicel Nauru continues to strengthen its connection with the community, making it clear that it stands as more than just a telecommunications and entertainment provider – it is a partner in progress and a pillar of support for Nauru's aspirations.