Digicel Fiji Spreads Diwali Cheer at Fiji School of the Blind
Suva, Fiji – Thursday, 9th November 2023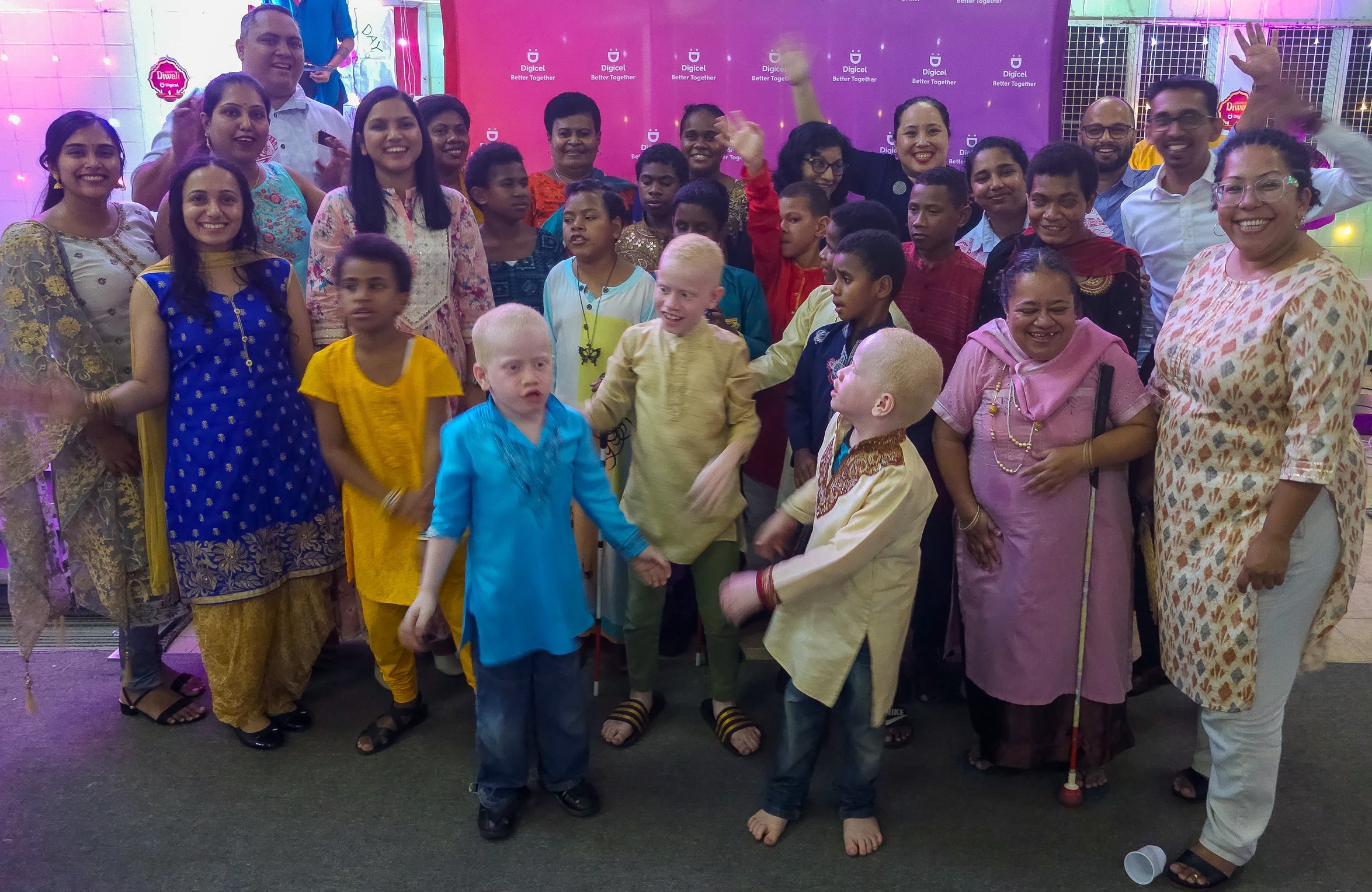 Digicel Fiji celebrated the Festival of Lights by extending its warm wishes to the students and teachers of the Fiji School of the Blind. The company organised a Diwali event at the school, bringing joy and festivities to the visually impaired students.
On Wednesday evening, the Digicel Fiji team's enthusiasm and commitment shone brightly as they served a delicious array of traditional Indian food and sweets and presented gifts to the students and teachers, making the celebration a memorable experience for all in attendance.
Diwali, the Festival of Lights, is a cherished and widely celebrated festival in Fiji. Digicel Fiji's initiative to share the joy of Diwali with the students of the Fiji School of the Blind represents the spirit of unity and inclusion, illuminating the lives of these remarkable young individuals.
Digicel Pacific Regional CEO, Shally Jannif, stated; "We believe in the transformative power of connectivity and the importance of spreading warmth and positivity in the communities we serve. Diwali, with its spirit of giving, sharing, and celebrating, touches our hearts deeply as we see our team uniting to bring a meaningful change to the lives of these amazing students. It's a heartwarming experience that resonates with the very essence of our commitment."
Digicel Fiji CEO, Farid Mohammed, said; "We are committed to nurturing a more inclusive and compassionate society, and this event at the Fiji School of the Blind signifies yet another stride on our journey towards that aspiration."
The Fiji School of the Blind staff and students were deeply appreciative of Digicel Fiji's celebration. The event not only provided an opportunity for the students to savour the festive treats but also allowed them to experience the joy and camaraderie that Diwali represents.