Digicel Fiji Partners with BRED Bank
Suva, Fiji – Friday, 1st September 2023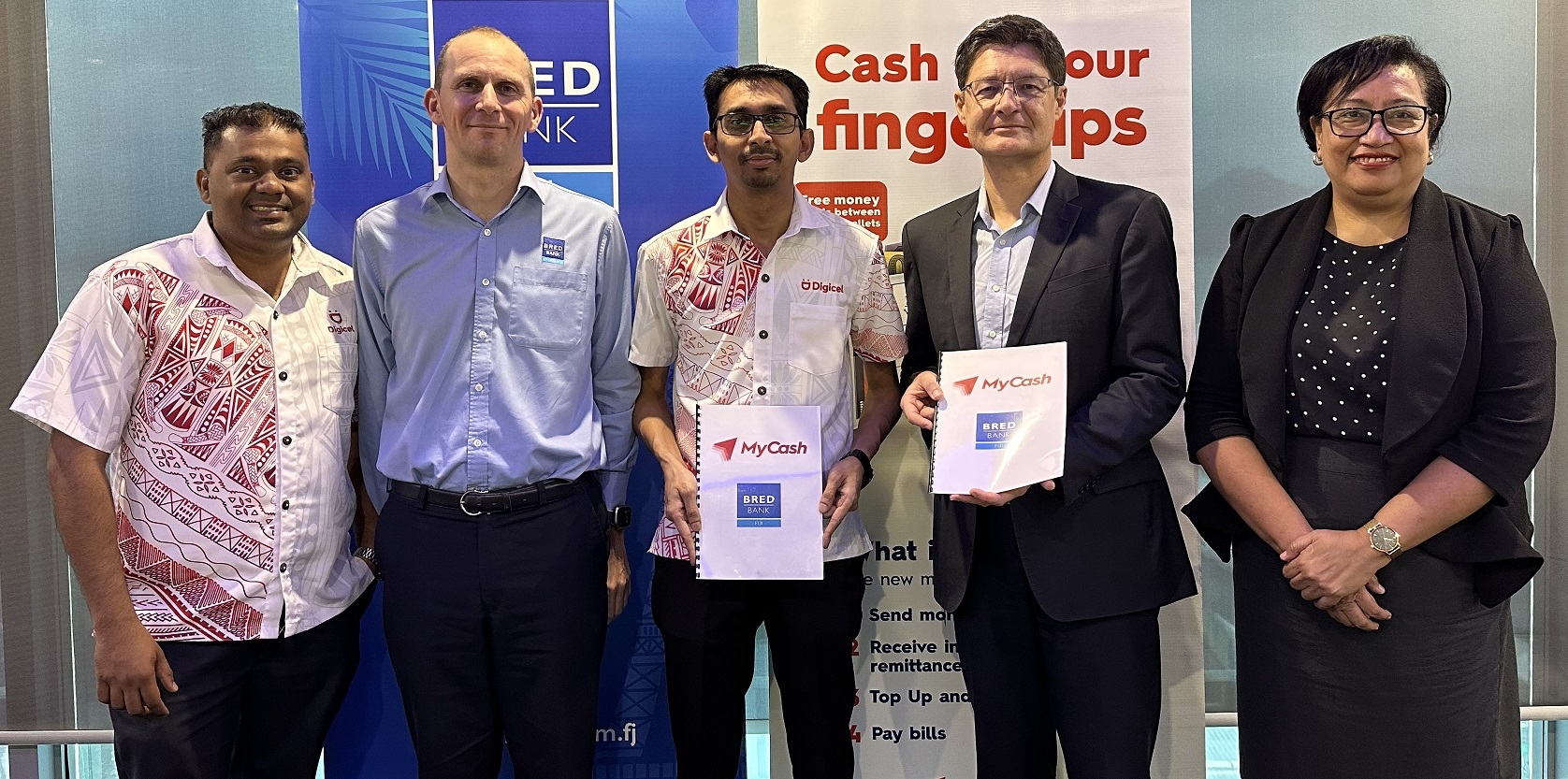 Digicel Fiji is excited to partner with BRED Bank Fiji, allowing BRED customers to transfer funds directly from their BRED Bank accounts to their Digicel MyCash mobile wallet using the BRED Fiji Connect platform. This collaboration provides instant availability and numerous benefits for users nationwide.
The partnership between BRED Bank Fiji and Digicel MyCash mobile wallet platform is a significant advancement in improving financial accessibility and convenience in Fiji. This collaboration offers several key benefits for both companies' customers. Instant Fund Transfers: Customers of BRED Bank Fiji can now transfer funds to their Digicel MyCash mobile wallet in real-time, providing immediate access to their money anytime, anywhere. Seamless Mobile Payments: With funds available in their Digicel MyCash wallet, customers can enjoy fast, secure, and convenient mobile payments for various services, including utility bills, mobile top-ups, shopping, and money transfers both locally and internationally.
Digicel Fiji CEO, Farid Mohammed, stated; "We are excited to partner with BRED Bank Fiji to bring this solution to the people of Fiji. This collaboration reflects our dedication to enhancing customers' lives through innovative digital financial services. With instant fund transfers, we aim to empower individuals, giving them more control over their finances and promoting financial inclusion in the country."
BRED Bank Fiji CEO, Thierry CHARRAS-GILLOT, said; "In line with our Vision: To be Fiji's preferred Bank through Banking Without Distance, at BRED Bank Fiji, we have always put our customers' needs first through continuous investments in digital technologies which provides convenient and secure banking experience. This collaboration with Digicel MyCash reinforces our commitment to this Vision. BRED Fiji Connect platform is constantly evolving with new features and functionalities and we thank Digicel Fiji for the synergy that will undoubtedly make a positive impact on the lives of our customers."
Digicel and BRED Bank Fiji anticipate this collaboration will create a more inclusive and digitally empowered society, where financial transactions are simple, reliable, secure, and instant.
For more information, visit the Digicel Fiji Facebook page or www.digicelfiji.com