Digicel sets up massive Christmas tree for the people of Vanuatu
Port Vila, Vanuatu – Tuesday 6th December 2022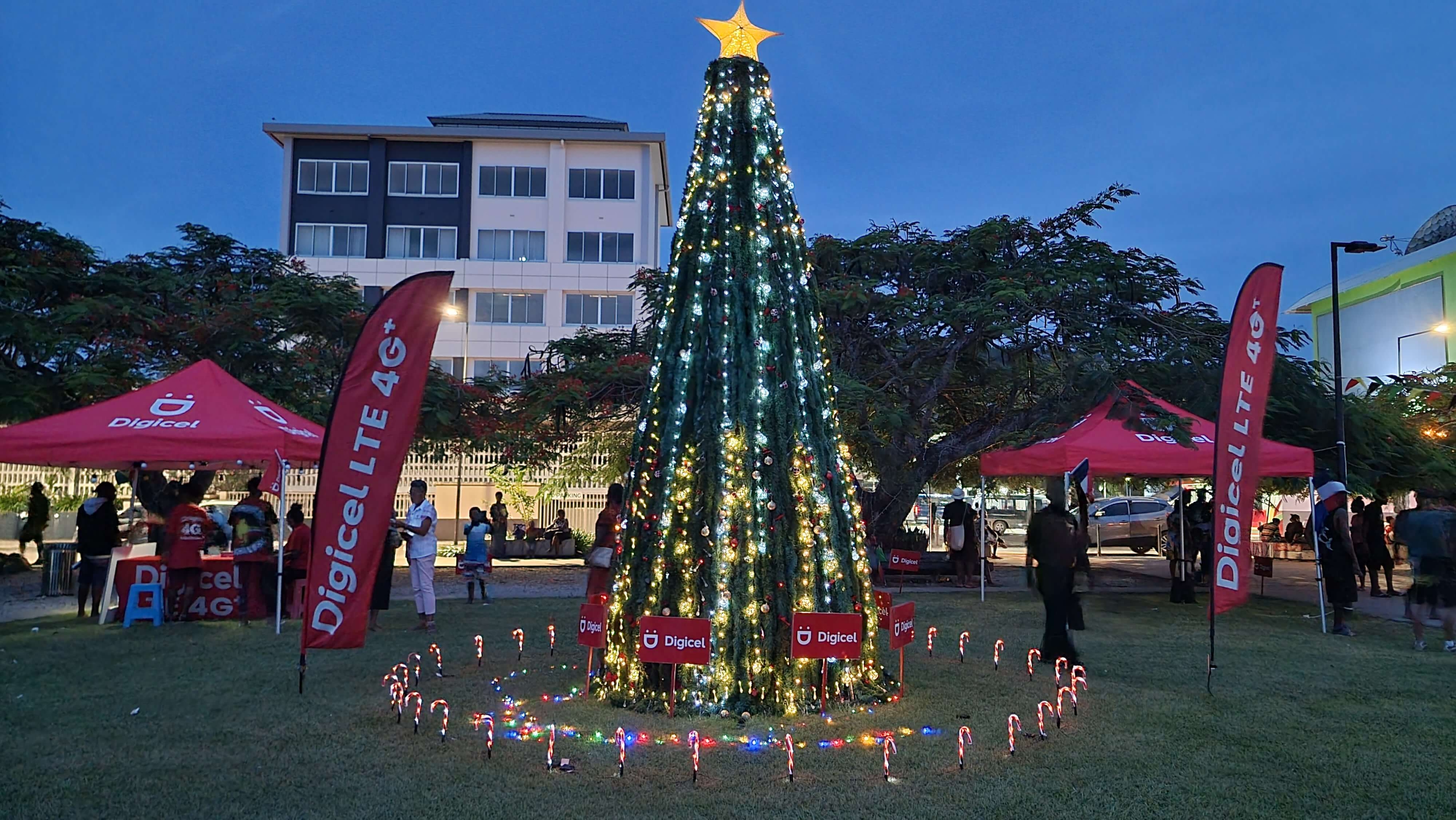 Digicel Vanuatu, the country's biggest Digital operator set up a 5-meter Christmas tree as part of the Christmas in the Park event at Feiwia Park, a gift for the people of Port Vila from the Namba 1 network.
The tree lighting took place last Friday as part of the Christmas in the Park event hosted by the Vanuatu Broadcasting Television Corporation (VBTC) that was held over 2 days and ended with a fireworks show. The 5-meter tree in the country was the star attraction for members of the public at the Christmas in the Park event.
Thousands turned out to marvel at the Christmas tree, the first of its kind in Vanuatu's history, taking the opportunity to take selfies and photos of family members in front of the tree, while the Digicel team entertained children with face painting, quizzes, jewelry making and more.
The tree will be up for the rest of the Christmas season and will be taken down after New Year.
Digicel Vanuatu CEO, Yaser Maher, said; "Digicel is delighted to be a part of your Christmas. This is the season for family, friends, community and giving. We are inviting you to bring your family and friends to enjoy this tree. We hope this tree brings you together the way it brought the Digicel team together in setting it up for you."
Digicel Vanuatu aims to make this A Christmas to Remember. Digicel's "Be a Millionaire" Christmas offer was launched on 1 November which gives two lucky customers a chance to be Millionaires by winning VT1,000,000 each plus other prizes.
Customers can enter the draw as many times as they like by opting into a VT200 or more data bundle. There will be two draws for Digicel Christmas Millionaires.
Digicel Vanuatu is excited to soon draw its first Christmas Millionaire for November and kick off their season in the jolliest of ways.