New Handset for a New Year
Pem wan Alcatel 1 or DL3 Pro+ mo karem 1 yia Fri Tuff Tumas bundel blo 1GB, 1000 SMS + 100 minits ever manis. Visitim wan Digicel sto tedei.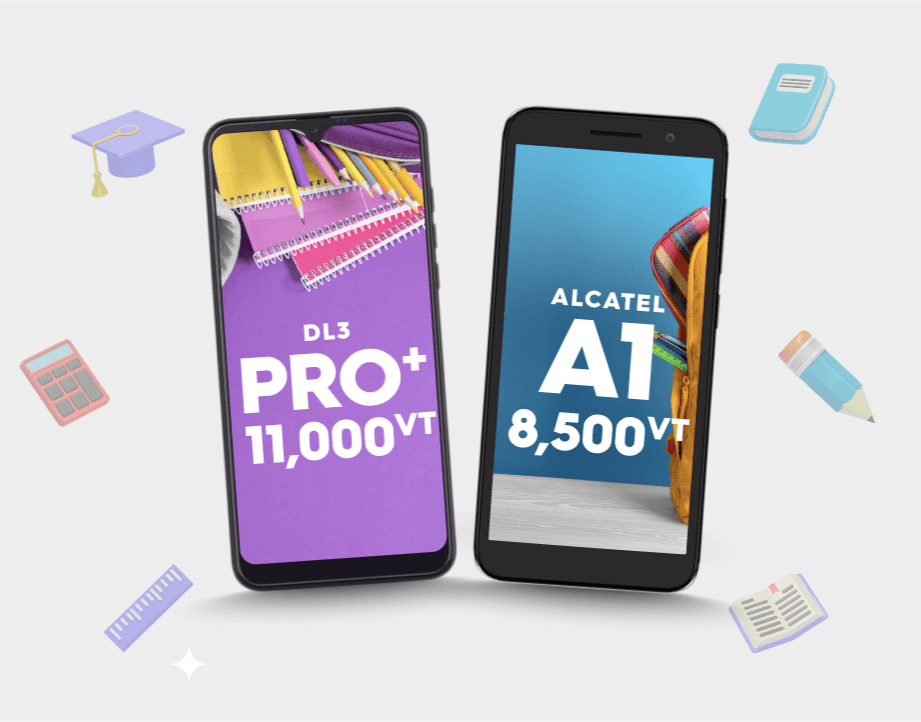 Handset Offer
Take advantage of our back to school offer! Buy a phone and top up with 100VT to get 1GB + 1,000 SMS and 100 minutes of usage. All valid for three days over the course of 12 months.
Start Date: Jan 2023

End Date: On-going

For customers who purchase a smartphone only

Offer is valid for 12 months  only after the purchase of the smartphone

Digicel staff, affiliates, contractors and their immediate family members are not eligible for this promotion.
1.    Where can customers purchase the smartphone?
Customers can walk into Digicel outlets (retail shops, reseller booths, FOTS, Direct Sales) to purchase the handset and top up.

2.    How can a customer enter the Offer?
Customer must purchase a handset and top up by 100VT or more to make them eligible for the offer.

3.    How will the 1GB data bundle be awarded?
Customer must top up by 100VT or more during purchase of the handset to trigger the 1GB data bundle.

4.    If customer has an existing SIM and purchased a smartphone, will they be eligible for the offer?
Yes, customer with existing SIM who purchased a handset can be part of the offer. Customer will need to provide their MSISDN to the commercial/Van CC tech team so that the Bolt on ID can be attached to the MSISDN. Once the Bolt-on ID is attached then a top up of 100VT or more must be made to trigger the bundle.

5.    How will the customer know that they have received their 2GB data bundle?
Upon top up of 100VT or more, the trigger message below will be received;

Congrats! Yu bin risivim Fri 1GB + 1000SMS + 100Mins data valid blo 3deis. Topap 100VT bagagen lo stat blo nekis manis blo yu save risivim fri 1GB + 1000SMS + 100mins data. Enjoy!