SIM Offer!
4GB for a day + Kava Plan valid for 24 hours.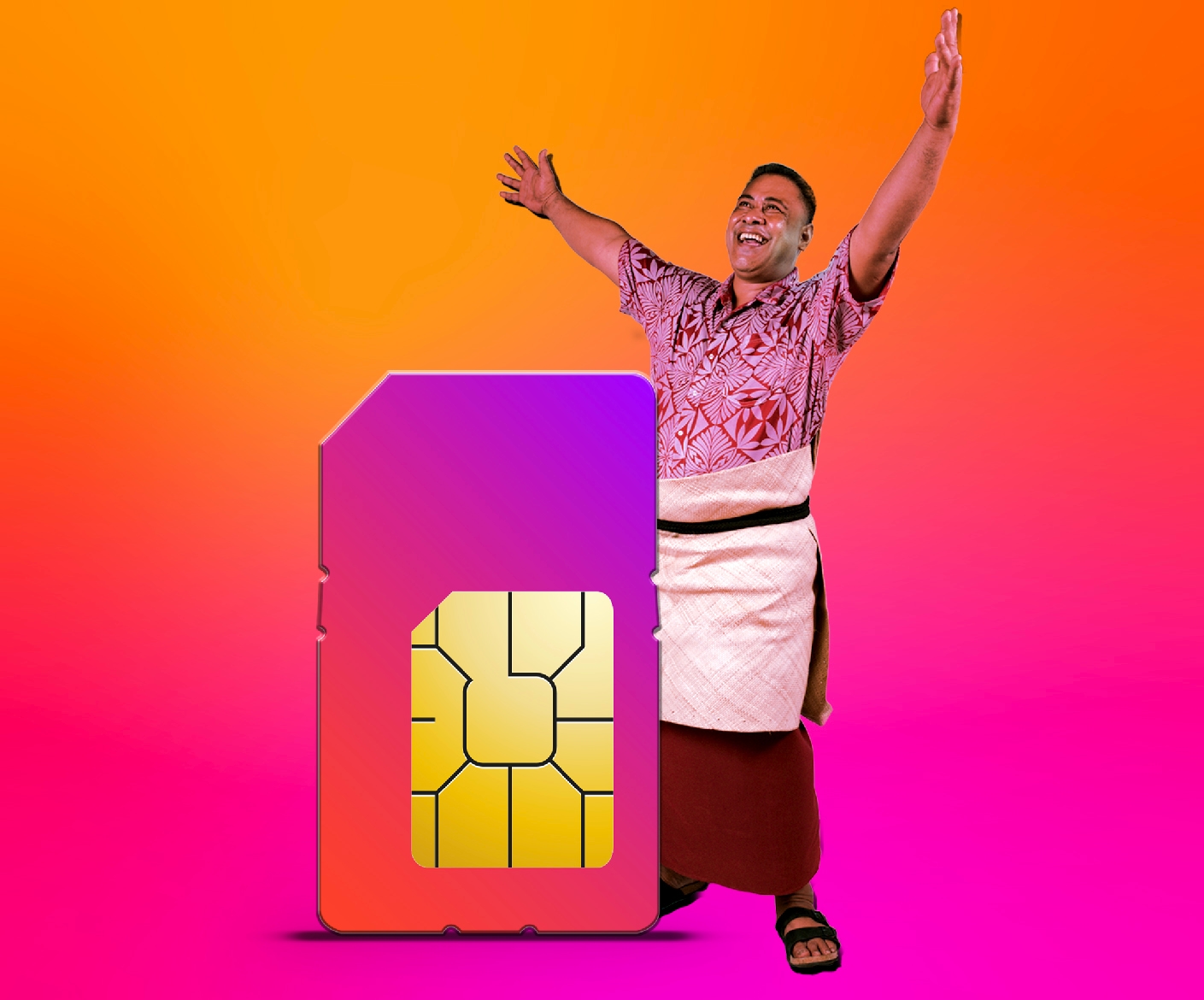 Promotion Details
Buy a new prepaid 4G SIM or upgraded SIM from any of our Digicel stores or our direct sales team for $5 and you will get a free 1-day 4GB + Kava Plan valid for 24 hours & be in the weekly draw to win $300 and get into a grand prize draw of $10,000 cash end of every month.
Launch Date: 1 March 2023
End Date: 30 June 2023

1. Where is this offer available?
ALL Digicel stores in Tongatapu, Ha'apai, Vava'u, 'Eua, our Direct Sales Team (FOTS) and Resellers.

2. If I want to replace the SIM on the same number, am I eligible for the offer?
No.

3. How will I know I receive the 4GB + Kava bundle?
You will receive an SMS message to let you know that you have received the data bundle:

SMS Trigger Message:

Congratulations! You have now received 4GB data valid for 1 day + Kava Plan valid from 11pm – 6am. Out of bundle, rates will charge $0.05/MB.

4. Who is eligible for this offer?
New prepaid subscribers and customers upgrading to a 4G SIM (USIM).