MyCash International Money Transfer Bonus
Talafi pa'anga mei muli hangatonu ki ho'o 'akauni MyCash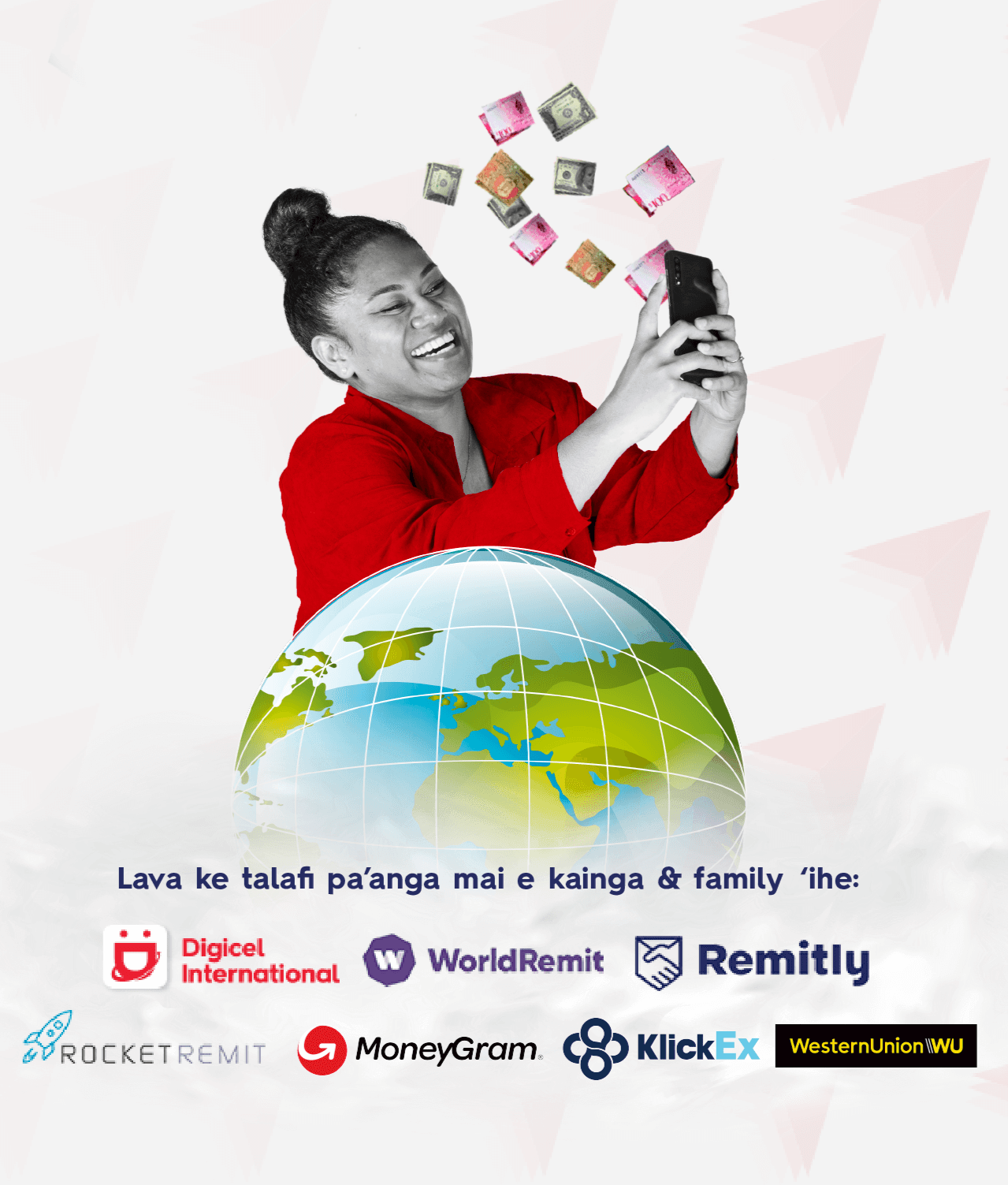 Promotion Details
Ask your friends and family overseas to send money into your MyCash mobile wallets. If you receive TOP$200 in your MyCash wallet, you will also receive a 2GB bonus data and 20 mins international calls valid for 48 hours.
Download the MyCash app now

1.    What is the promotion threshold?

The promotion threshold is receiving TOP$200 or more.

2.    Who are the IMT partners my friends or family can use?

Our International Remittance or Money Send Partners include:

Digicel International & World Remit

Remitly

Rocket Remit

Western Union

Ria Money Transfer (app or agent)

KlickEx Pacific

They simply need to sign up on the platform and link their banking details, have your MyCash registered full name and mobile number to start sending to your mobile wallet today. See here for more information on send steps.

3.    If the amount is less than the threshold amount, will I receive the bonus promotion?

No, if the top up amount is less than the threshold amount, you will not receive the free data or talktime.

4.    What is the validity of the bonus?

Free data and minutes validity is 2 days from time of receipt. Unused free data or minutes will expire after the validity period.

5.    How will I know that I have received the bonus credit?

You will get a trigger message to inform you when you receive the free data and minutes after your successful receipt of TOP$200 or more.

6.    Will I get the bonus promotion if I receive international remittance more than once?

Yes. You will get the promotion multiple times as long as you are meeting the threshold for international money transfers received in your wallet.

7.    Which countries can I call with my 20 minutes free international calls?

You will be able to call on mobile in USA, Australia, New Zealand, China, Hawaii, Canada,  Samoa, Vanuatu, PNG, Nauru, Ireland, South Korea, United Kingdom, India, Germany, Fiji, Indonesia, Japan, Hong Kong, Sri Lanka, and Singapore.

8.    Promotion start and end date?

Promotion started on the 7th of April 2022 and is ongoing.