Brekkie Pass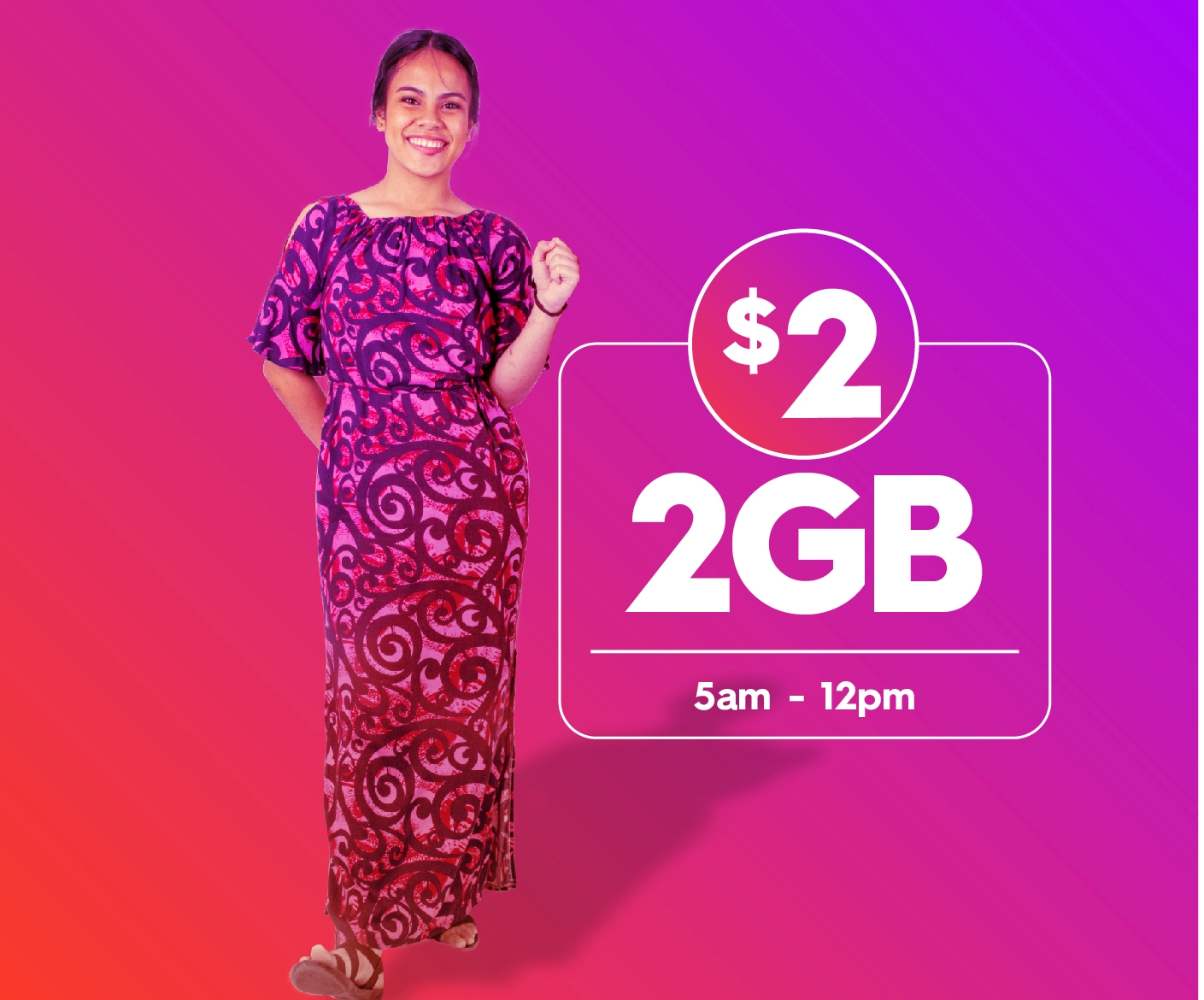 Promotion Details
Forget about early morning wake-ups! With the Brekkie Pass, you can surf the web with 2GB of data from 5am to 12pm, all for just $2!

Opt in via MyDigicel App and enjoy worry-free browsing until noon.

Get your Brekkie Pass today and surf the web with plenty of time to spare!

Launch Date: 1st May, 2023
End Date: TBC
Product:  Brekkie Pass
Customer Type: Prepaid & Postpaid customers
Channel of availability: My Digicel App


A. We reserve the right to, at any time, with or without notice, vary or cancel the terms and conditions of this Promotion. In the event of us giving notice to you of any such changes to or cancellation of the Promotion, it shall suffice for us to give you notice via messages to your handset/device or to post such notification on the Digicel website or the App. Any such notification shall be effective immediately or as of the date referred to in such notifications.

B. Any personal data relating to you will be used solely for the purposes of this Promotion by Digicel and/or by any agent appointed by us to assist with running the Promotion on our behalf and will not be disclosed to a third party for any other purpose without your prior consent. By entering this Promotion, you consent to the use of your personal data by Digicel and/or any agent appointed by it to assist with running the Promotion for the purposes of administration of the Promotion (including publishing your full name and county and/or disclosing it to third parties on request if you are a winner) and any other purposes to which you have consented. To see our Privacy Policy click here.

C. Except in the event of its negligence, neither Digicel, nor any other person or party associated with the Promotion, their associated companies, agents, contractors and sponsors or any of its personnel involved in the Promotion, shall be liable whatsoever for any loss or damage incurred or suffered, death or personal injury suffered or sustained, or costs incurred, arising from either participation in the Promotion or from claiming or collecting any reward.

D. For customer support, or to report a problem or send us your feedback, please visit the "Support" or "Help" option on the App.
1. What will happen to Coffee Pass?
Coffee Pass will be replaced by Brekkie Pass which will be available for opt in everyday from 5am till 12pm by MyDigicel App.   

 

2. When can this offer be available for opt in?
Offer is available to opt in everyday from 5am to 12pm by MyDigicel App. Before 5am and after 12pm offer will not be visible for opt in. Plan will be available for opt in under "Available Plans" in MyDigicel App. Customers cannot opt in this offer from USSD *141#.

 

3.  When can customers use Brekkie Pass bundle?
2GB bundle can be used from 5am till 12pm.

 

4.  When does the bundle expire?
Brekkie Pass 2GB Data expires at 12pm. Customers will not be able to see bundle after 12pm in *130# and in MyDigicel App.

 

5. Is Brekkie Pass a renewal bundle?
No, Brekkie Pass is a non-renewal bundle.

 

6. Is Brekkie Pass a rollover bundle?
No, any unused Brekkie Pass data bundle after 12pm will expire and not roll over to the following day. However, when customers opts in multiple times in same day between 5am-12pm, bundle will rollover and will expire at 12pm.

 

7.  What confirmation message is sent when Brekkie Pass bundle is successfully attached?
You are now subscribed to Brekkie Pass with 2GB Data, valid from 5am-12pm. Enjoy!




8. Is this promo available to everyone?
This promotion is available to Prepaid & Postpaid customers.