Digicel Nauru donates wheelchairs to People Living with Disability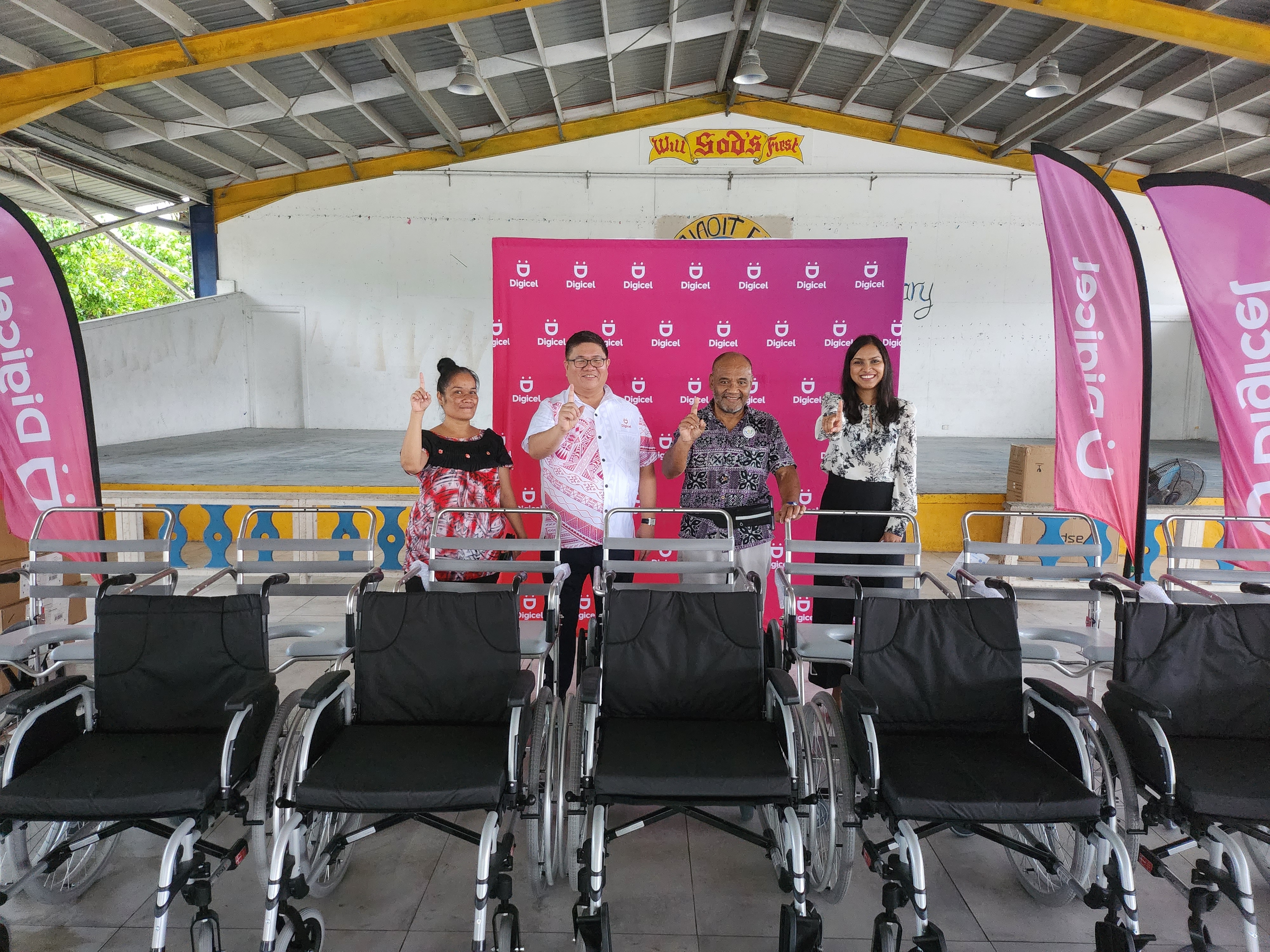 Digicel Nauru donated seven wheelchairs and other mobility aids to the People Living with Disability (PLD) community. The contribution, valued at AU$30,000, aims to improve the quality of life for individuals facing mobility challenges in Nauru and showcase Digicel's commitment to supporting the local community.
Digicel Regional Pacific CEO, Ms. Shally Jannif with Digicel Nauru CEO, Mr. Christopher Manaog presented the items to the secretary of the Department of PLD, Riddell Akua at the Centennial Hall.
This initiative aligns perfectly with Digicel's ongoing commitment to the 'You are our # 1' campaign, which focuses on empowering and supporting communities across the country. The company firmly believes in the importance of inclusivity, ensuring that everyone has an equal opportunity to thrive and contribute to society.
Ms. Jannif expressed her enthusiasm about the initiative, stating; "We are honoured to support the People Living with Disability community in Nauru through this donation. At Digicel, we believe that everyone deserves equal opportunities and access to services. By providing these wheelchairs, we hope to make a meaningful difference in the lives of those facing mobility challenges."
Furthermore, this contribution coincides with Changemaker Week, a Telstra International global initiative dedicated to recognising and celebrating individuals and organisations that drive positive change in their communities.
Mr. Manaog, commented; "By donating these essential aids, Digicel Nauru seeks to be an active participant in creating positive social impact, fostering a more inclusive society, and changing the lives of the underprivileged in the community."
"The presence of the PLD recipients serves as a testament to the positive impact that this donation will have on their lives. These aids will empower individuals living with disabilities, enabling them to participate more fully in society," added Mr. Manaog.